| | |
| --- | --- |
| | Newswatch |
---
Hang glider is injured in crash
A man in his 50s was injured yesterday afternoon in a hang gliding accident that slammed him into a ridge above Makapuu.
The Honolulu Fire Department received a call at 1:35 p.m. that a hang glider had missed the launch pad on the Waimanalo ridge of the Koolaus and crashed about 100 feet below, said Capt. Terry Seelig.
The man, who was tangled in the brush and his kite, was airlifted by rescue helicopter to an ambulance about an hour later. The man, who was on an outing with the Hawaiian Hang Gliding Association, had several injuries to his upper body, Seelig said, and was taken to a hospital.
Blaze burns HECO equipment
A fire in Iwilei burned a Hawaiian Electric Co. trailer yesterday housing a 1.6-megawatt diesel generator.
The fire started at about 6:30 p.m. at Pier 29 in the mobile trailer, a peak generator unit designed to provide electricity during high demand, said Honolulu Fire Department Capt. Terry Seelig.
About 30 firefighters in five companies responded to the fire, Seelig said.
The difficult-to-reach blaze burned inside the container, and firefighters had to cut open the roof and flood the container with foam to extinguish it, Seelig said.
HECO spokeswoman Jan Loose said no power failures were reported as a result of the fire.
Maintenance planned at libraries
The state will spend $3.4 million to improve public libraries on Oahu, Lanai and the Big Island.
On Oahu, Pearl City Public Library will receive $1.1 million for new air conditioners and for construction of a room to accommodate the more efficient cooling system by August 2009, according to Gov. Linda Lingle's office.
Another project, estimated to cost $455,000, will replace the wood-shingle roof of the Waikiki-Kapahulu Public Library by June 2009.
Hilo Public Library will get $1.4 million to replace its 20-year-old roof and add new gutters and downspouts. The project is expected to be completed in September 2009.
Lanai Public and School Library will receive $467,000 to improve parking stalls and restrooms as required under the Americans with Disabilities Act. The funds will also cover roofing, flooring, fire alarm and security systems improvements. The project should be finished in June, the state said.
Seeking entries
The Honolulu Star-Bulletin invites you to nominate people who have made a difference in Hawaii during the past year.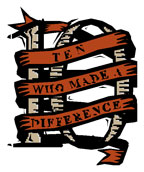 They can be people who fought controversial battles in public or worked behind the scenes in any field -- community service, education, politics, law, labor, medicine, science, business, sports, entertainment, the arts. All that matters is that they had a devotion to their cause and made a profound impact on Hawaii.
To nominate someone, explain why you think the person should be honored. Deadline for nominations is Dec. 7.
Honorees will be selected by Star-Bulletin editors. We will publish the results starting Dec. 22.
Please include the following information: your name, your nomination and your work and home telephone numbers.
E-mail your nominations to difference@starbulletin. com, or mail them to 10 Who Made a Difference, Honolulu Star-Bulletin, 7 Waterfront Plaza, Suite 210, 500 Ala Moana Blvd., Honolulu, HI 96813.
| | |
| --- | --- |
| | Police, Fire, Courts |
---
CENTRAL OAHU
Motorist injures man in crosswalk
A 23-year-old Wahiawa man was in serious condition after a car driven by an allegedly drunken driver struck him Saturday night as he walked his broken motorcycle in a crosswalk in Wahiawa.
At about 10:30 p.m., police said, the man was pushing his motorcycle, which broke down, across Kunia Road when a car hit him.
The man, who was wearing a helmet, had a broken left wrist and a compound fracture of his left leg. He was taken to the Queen's Medical Center.
The driver, a 25-year-old Wahiawa man, was arrested on suspicion of drunken driving and first-degree negligent injury. He was released pending investigation.
NEIGHBOR ISLANDS
Kidnappers take 4 from residence
Big Island police are looking for three to five men who kidnapped three men and a girl from their Puna home Saturday evening.
Police said the men entered a home on Road 5 in the Hawaiian Acres subdivision of Mountain View and demanded property from the three men and girl living in the home.
Two of the group's men allegedly brandished firearms, while one of them wore a mask. They allegedly forced the residents out of the home and into the car of one of the victims when they did not meet their demands, police said.
The other suspects allegedly followed the car while an attacker drove the victims through the subdivision for a short time, police said.
The girl was removed from the vehicle, and she told police she was sexually assaulted by one of the men. The other three victims were later released from the vehicle.
The girl was taken to Hilo Medical Center.
The suspects are local men in their 20s or 30s with tan complexions. They were last seen leaving in a truck in addition to the alleged stolen vehicle, a white 2000 Chevrolet four-door sedan with a Hawaii veteran's license plate F317.
Anyone with information on this incident is asked to contact Detective Reed Mahuna at 961-2384. Those who wish to remain anonymous can call CrimeStoppers at 961-8300 in Hilo or 329-8181 in Kona.
Break-in, chase end in duo's bust
Kauai police arrested a man and woman in a pickup truck yesterday after a chase near Koloa, a county spokeswoman said.
The unidentified couple was charged with unauthorized entry into a motor vehicle after a witness reported a break-in at Kipu Falls. Police spotted the pickup on Maluhia Road.
NORTH SHORE
Motorcyclist dies after group crash
One of the three motorcyclists who crashed Saturday in a dangerous section of Kaukonahua Road afternoon has died.
The Honolulu Medical Examiner's Office identified him as Robert Moberg, 26, of Honolulu.
Moberg and four other motorcyclists were traveling in a group around 3 p.m. toward the North Shore near Poamoho Street when a black 2002 Honda failed to make a turn and hit a motorcycle, causing a ripple effect.
Three drivers wearing helmets were ejected from their bikes, including Moberg, who was taken to the Queen's Medical Center in critical condition. A 24-year-old Waianae man and another man were taken to the hospital in serious condition.