---
FAST FACTS HAWAII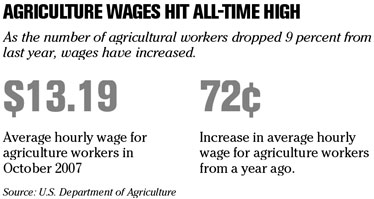 ---
AWARDS
» The Psychological Association has honored the
Retina Institute of Hawai'i
with the 2007 Healthy Workplace award in the small for profit business category. The company was also recognized for its mobile community outreach service "Project Vision," offering free retina exams at schools, rural areas and community events. The award recognizes small businesses based on seven criteria: employee involvement, health and safety, employee growth and development, work/life balance and family support, employee recognition, communication and community service.
» ZweigWhite has named Architects Hawaii to its annual "Hot Firm" list, which ranks the country's top 200 fastest-growing architecture, engineering and environmental consulting firms. The 2007 list is based on gross revenue for fiscal years 2003-2006, in which Architects Hawaii had a 66 percent increase over the last three years. ZweigWhite is the nation's leading source of management consulting, information and education for the design and construction industry.
» The American Medical Association Foundation has honored Dr. Dileep G. Bal with the 2007 AMA Foundation Award for Education. The award recognizes physicians who have led, developed or implemented professional and public health education activities. He currently serves as district health officer for the island of Kauai and has contributed to the cancer research and tobacco control efforts for more than 20 years.
» The North American Securities Administrator's Association has honored The Hawaii Department of Commerce and Consumer Affairs Office of the Securities Commissioner with the 2007 Investor Education Outreach Award. The award recognizes the state, province or territory in North America with the greatest consumer outreach through the securities administrator's investor education program. The award was presented to Hawaii's investor education specialist, Theresa Kong Kee.
---
BUSINESS PULSE