| | |
| --- | --- |
| | Island Mele |
---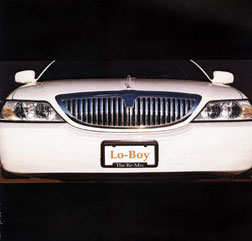 "The Re-Mix"
Lo-Boy
(L-Boy Music Publishing)
Lo-Boy, aka Alvin "Abbey" Brazley Jr., introduces his album with a challenge to the listener not to "make a bad judgment call and dismiss this group as just another wannabe wonder" and adds, "there's really a lot about Lo-Boy that's surprising and original." He's not kidding about the "surprising" part -- after several mainstream hip-hop cuts and urban ballads, he suddenly changes style with an electro-techno instrumental number done in the general style of Brazilian keyboardist Deodato. What's even more surprising is that somehow, in some way, it fits.
Lo-Boy steps forward elsewhere as a writer and arranger with a smooth love-gone-wrong song, "U Promised Me," that shows his R&B roots and suggests deep appreciation for the black vocal groups of the '50s and '60s. "Shake It" is noteworthy for its retro sound that brings to mind the Impressions; it's easy to imagine Curtis Mayfield singing along. Falsetto vocals on another song suggest how "Shake It" might have sounded with Mayfield in the mix.
Two other originals, "Don't Want Nobody" and "Gimme 1 Mo," demonstrate Lo-Boy's affinity for contemporary uptempo hip-hop.
---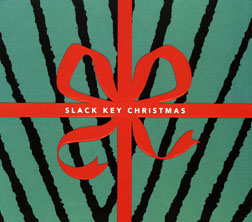 "Slack Key Christmas"
Various artists
(Palm)
With Santa Claus already on duty at Ala Moana Center it seems none too soon to announce the first of this year's new local Christmas albums. Grammy Award-winning producer Charles Michael Brotman and Palm Records open the season with a beautifully crafted collection of slack-key instrumentals that is a fine choice for Christmas gift-giving or as an unobtrusive soundtrack for holiday parties.
Brotman plays one of the 12 seasonal standards; his rendition of "The First Noel" is nicely done. Sonny Lim and Randy Lorenzo, both participants on Brotman's Grammy-winning compilation, earn two spots each -- Lorenzo takes "Jingle Bells" and "Mele Kalikimaka," and Lim gets "I'll Be Home for Christmas." Jeff Peterson, a third alumnus of that landmark compilation, is showcased on "O Holy Night."
The other participants are Ben Kaili, Wailau Ryder, Dwight Takamoto and James Kimo West.
Brotman doesn't include the cultural information expected on slack-key albums, but the music is beautiful nonetheless.
---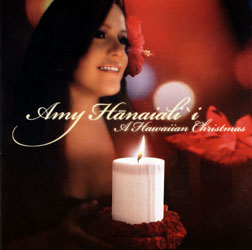 "A Hawaiian Christmas"
Amy Hanaiali'i
(Tiki Man)
Amy Hanaiali'i Gilliom got a good head start with the recent release of her Christmas album. It is already selling well and should also be considered a front-runner in the Christmas Album category at the 2008 Na Hoku Hanohano Awards. Gilliom is the producer (under her full name) as well the artist currently known as Amy Hanaiali'i. She does excellent work on both sides of the microphone.
The most essential thing in making a Christmas album more than a commercial exercise is connecting the selections to the artist. Gilliom does this in the liner notes, as she describes growing up on Maui and singing Christmas hymns in Hawaiian. She takes the concept one step further by providing the lyrics for several selections in Hawaiian but not English; that's not a problem because the tunes are instantly recognizable.
She bridges the language barrier on others by singing in both languages.
Gilliom shifts from Hawaiian standards to English pop with a smoothly swinging rendition of "Have Yourself a Merry Little Christmas" that showcases studio musicians David "Chino" Montero, Jeffrey Peterson and Stephen Jones. Anyone unaware of Gilliom's history in sophisticated mainstream pop will get a taste of it here. Her renditions of "White Christmas" and "Mele Kalikimaka" are two other gems.
Gilliom keeps the instrumentation traditional and minimal. Doing "Little Drummer Boy"/"Do You Hear What I Hear" without heavy percussion breaks with tradition and works quite well.
---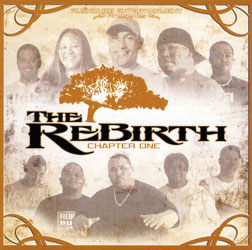 "The Rebirth Chapter One"
Various artists
(Rushouze Entertainment)
Record label executives Kauila Pimentel and Brian Cabatu introduce nine new solo artists and the Rushouze Allstars with this compilation. A smooth Jawaiian vibe is the common denominator through the 11 selections. Composers' credits aren't provided, but the liner notes indicate every song is an original. That's always a good sign on Jawaiian and "island music" albums.
Jonna Ahn is the appealing voice on "Dance With Me," and Mike Stewart is the spokesman for legalization of Hawaii's favorite "'erb" on "Pakalolo." The choral work of the singers behind Stewart, and the soothing work of the rhythm section, makes "Pakalolo" a standout.
"Love," a light rock-steady number that features Tawney Sidney on the mic, also is noteworthy. Her voice catches the ear, and the arrangement is a nice contrast to the other songs.
John Berger
, who has covered the local entertainment scene since 1972, writes reviews of recordings produced by Hawaii artists. See the Star-Bulletin's Today section on Fridays for the latest reviews. Reach John Berger at
jberger@starbulletin.com
.