---
FAST FACTS HAWAII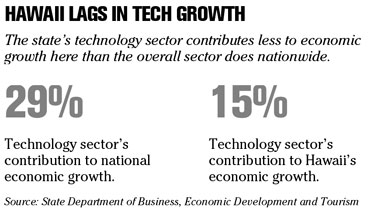 ---
[ HAWAII ]
October good for Hawaiian
Hawaiian Airlines
enjoyed a robust October as the carrier filled 89.9 percent of its seats and the number of passengers it transported jumped 15.9 percent from the year-earlier period. Its load factor of nearly 90 percent was up 3.5 points from 86.4 percent a year earlier.
The airline, which increased capacity by adding aircraft, said 607,393 passengers traveled systemwide, up from 523,988 in October 2006.
Hawaiian's available seat miles -- one seat transported one mile -- increased 13.1 percent to 783.7 million from 692.8 million.
The airline does not break out figures for its interisland and trans-Pacific routes.
Waikiki Resort contract ratified
United Here Local 5 members of the Waikiki Resort Hotel unanimously voted yesterday in favor of ratifying a new four-year contract that will expire in 2010, a common expiration date for all Local 5 hotels where agreements already have been reached.
The new contract includes the same wage, health, welfare and pension benefits already secured at other major Waikiki hotels. In addition, the contract included improvements to housekeepers' workloads.
Tipped workers at the hotel now will receive double-time pay while on sick leave and on vacation.
The previous contract expired at the end of November 2006.
[ BRIEF CASE ]
Timing is everything
The European Central Bank held its key interest rate unchanged at 4 percent, even as it is beset by rising inflation, a stronger euro and some calls for it to follow the rate-cutting moves in the United States.
[ HAWAII INC. ]
BOARD ELECTIONS
» Kapiolani Health Foundation has announced the following new elections:
Michael O'Malley
has been elected chair. He serves as a principal at Accuity LLP's Honolulu office.
Kimberly W. Dey
has been elected to the board. She serves as vice president of the Charles B. Wang Foundation.
AWARDS / CERTIFICATIONS
» The CCIM Institute has awarded the following commercial real estate professionals with the certified commercial investment member designation:
Denise Hearn
, Bank of Hawaii;
Stanley Ching
, Stanley Ching Realty;
Mark Storfer
, Choin International; and
Sidney Komatsu
, Lesher Chee Stadlauer LLC. The designation recognizes experts in commercial real estate brokerage, leasing, asset management, valuation and investment analysis.
» The Council of Real Estate Brokerage Managers has awarded Rhondall K. Rapoza with the certified real estate brokerage manager designation. She is a realtor and co-owner of Island Land Co. The CRB designation recognizes the highest standard in brokerage management in the industry.
» The Council of Residential Specialists has awarded the following realtors with the certified residential specialist designation: Janet Wells Brown and Derinda Thatcher, Clark Realty Corp.; Lacy E. Browne, Castle & Cooke Realty; Helen Luna Fess, RE/MAX Island Surf Realty; Diane Leslie, Concepts Unlimited GMAC; Julie A. Meier and Brandon Severson, Coldwell Banker Pacific Properties; Allen P. Perkins, Perkins Hawaii Realty Corp.; and Susana T. Ucol-Camacho, Eric M. Watanabe Realty. The CRS designation recognizes the professional accomplishments of sales associates in the residential sales field.


---
BUSINESS PULSE