---
FAST FACTS HAWAII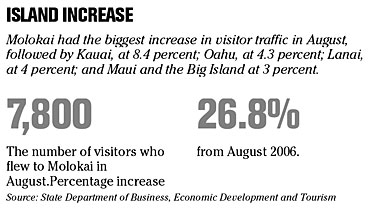 ---
HAWAII
Delta adds Lihue, Kona flights
Delta Air Lines
has added new daily nonstop, round-trip flights between Los Angeles and Lihue, Kauai, and Kona on the Big Island.
The additional flights, to begin June 8, will give the Atlanta-based carrier five daily round-trip flights to Hawaii.
Delta is offering a one-way special fare of $299, based on a round-trip ticket purchased online, for the new routes to Lihue and Kona. Tickets must be purchased by Monday. Additional taxes, fees and restrictions will apply.
Dongbu Insurance gets A- rating
A.M. Best Co.
has given
Dongbu Insurance Co. Ltd.
and its parent a financial strength rating of A-, or excellent, and an issuer credit rating of a-, which is strong.
The outlook for both ratings is stable.
Dongbu, part of a conglomerate based in Seoul, is the first carrier to take advantage of a "state-of-entry" law allowing foreign insurance companies to set up shop in Hawaii.
Best, an independent third-party provider of ratings, evaluates an insurer's financial strength and ability to meet its obligations to policyholders.
NATION
Wal-Mart sees slower growth
NEW YORK »
Wal-Mart Stores Inc.
will cut back on spending to build new stores and tighten cost controls as sales growth slows over the next three years, Chief Financial Officer Tom Schoewe told investors and analysts at a conference yesterday.
Schoewe trimmed plans for capital expenditures for the second time this year, to about $15 billion from a June forecast of $15.5 billion. The original projection was $17 billion.
Wal-Mart's annual square footage growth will decline from 8.8 percent last year to around 6 percent this year and between 5 percent and 6 percent in the next two years, Schoewe said.
Chrysler-UAW deal in trouble
KOKOMO, Ind. » Members of two of three United Auto Workers locals in Kokomo overwhelmingly rejected a tentative contract with
Chrysler LLC
last night.
Eight local unions representing more than 16,000 workers have now turned down the landmark pact, while six locals representing about 9,100 workers have approved it. Four more large locals in suburban Detroit are scheduled to vote today.
It's nearly impossible to keep a running total because most local union officials give out only percentages and not the number of people who voted.
Before the Kokomo locals' results, counts by the international union showed the deal passing with just over 50 percent of the vote.
BRIEF CASE
PROFITS ONLINE
Web retailer Amazon.com Inc. said yesterday that its third-quarter profit more than quadrupled as shoppers around the world bought more books, music, electronics and other goods.
Earnings for the quarter ended Sept. 30 skyrocketed to $80 million, or 19 cents per share, from $19 million, or 5 cents per share, during the same period last year.
STRENGTH ON DEFENSE
Strong results across its four business units pushed third-quarter earnings up 22 percent at Lockheed Martin Corp., as the world's largest defense contractor beat Wall Street expectations and boosted its outlook for 2007.
---
BUSINESS PULSE