Superferry Viewpoints
---
BACK TO TOP
|
BUSINESS PERSPECTIVE
Decision will define our economic future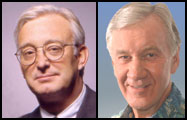 As the Hawaii Superferry fights to keep its operations afloat, the state is sinking beneath the waves of a public relations disaster that has many questioning whether the state's business climate is too unpredictable to risk any significant capital investment here.
Hawaii has never been accused of being too business-friendly. But with the Hawaii Superferry challenge -- which finds the ship parked in Honolulu Harbor with the meter ticking at a cost of $650,000 a week -- Hawaii runs the risk of gaining national media attention as a place where capital investment can face higher risks and the rules of business are easily changed or open to reinterpretation at the 11th hour.
The future of Hawaii Superferry is now in the hands of our elected state officials. If the Legislature convenes in special session, it can pass legislation that would enable the Superferry to continue operating while the state conducts an environmental assessment of the ferry's impact on state harbors and waters.
There are compelling reasons why the Legislature should convene and pass such a bill.
The Superferry is a necessary transportation option that meets the needs of kamaaina traveling between islands in ways the airlines never will. It's a particularly welcome addition for farmers taking crops to market, people with disabilities, large families, sports teams and passengers traveling with bicycles, surfboards and other sports or work equipment.
But the Superferry has become a lot more than that. Depending on the outcome of the special session, it will stand either as a symbol of what Hawaii has to gain from progressive, new businesses locating here, or as a stark example of what awaits those who try.
On Thursday, Hawaii Superferry furloughed 249 of its 300 employees. Some are Hawaii expatriates who left jobs on the mainland to return home to Hawaii. Others quit jobs in Hawaii to join Hawaii Superferry, taking advantage of an opportunity to earn higher wages and learn new skills. Now their jobs and financial security are in jeopardy.
And they're not alone. When a business as large as Hawaii Superferry is threatened, it resonates. A host of vendors expanded or retooled their operations to supply the needs of the Superferry. Small businesses on three islands planned to use the Superferry as a cost-effective means for distribution and delivery of their products to other islands.
The Superferry can provide the economic stimulus we need in Hawaii -- the kind we talk about so much and work so hard to attract. In the case of the Superferry, it brings quality jobs to Hawaii along with the capacity and willingness to transfer technical knowledge to local employees.
The Superferry is a technological marvel that showcases some of the maritime transportation industry's best innovation. In this respect, it's emblematic of the leadership technology we'd like to see invested across all industries in Hawaii.
But to attract this type of investment -- and to benefit from the opportunities for education, training and employment that come along with it -- Hawaii must ensure that new and existing businesses are able to enter the Hawaii market without having to worry that the state has the inclination to change its decisions.
A special session is the opportunity for elected officials to put aside political partisanship and do what is in the best long-term interest of Hawaii and its people. It won't be easy, because Hawaii Superferry is a hot-button issue that has polarized our island communities to a greater degree than any in recent memory, a fact that hasn't been lost on the people elected to represent them.
But dramatic press coverage aside, what are people really thinking? A recent survey of Hawaii Chamber of Commerce members indicates that 94 percent of 700 members surveyed said the Superferry should be allowed to continue service pending completion of the environmental impact assessment.
Looking outside the business community, a survey of registered voters statewide by QMark Research and Polling revealed that 72 percent supported a special session so the Superferry can continue to sail while completing its environmental assessment. Here there is a silver lining for nonpartisan leadership to construct a workable and timely solution that benefits all Hawaii.
Even many of those now opposed to the Superferry concede that their opposition stems from the lack of an environmental assessment, and is not aimed at the Superferry itself.
We believe a balanced approach is attainable and in the best interest of our state. As things stand, the controversy and negative press being generated is damaging Hawaii's business image in ways that will soon be measurable, and which will surely work to discourage capital investment. Ultimately, if Hawaii Superferry is forced to leave, the fallout is likely to be with us for many years to come.
It will be felt by young people forced to leave the state to secure the jobs and the quality of life they cannot find here. It will be felt by everyone as the infusion of new business and outside investment shrinks. It will be felt when new industries and the skills and knowledge they bring go elsewhere. We are hopeful that the Legislature, while considering whether the Superferry is allowed to operate, also will assess the impact on Hawaii's future and come forth with resolve to find an agreeable path forward.
Jim Tollefson is president and CEO of the Chamber of Commerce Hawaii. Mike Fitzgerald is president and CEO of Enterprise Honolulu.
---
BACK TO TOP
|
OUR VIEW
Legislative action would send wrong message to businesses

When you hear the term "aloha," most think of love, affection and lots of warm fuzzy feelings. That's only half the equation. Aloha also means respect. Respect for this sacred place and its natural and cultural treasures. Respect for our extended ohana who live on different islands with unique resources. Respect for the laws that enable us to preserve our quality of life.
The Superferry is a test of how committed we are to Hawaii and the aloha spirit. Are we prepared to ask the tough questions, engage all of our communities in decision making and ensure that the law applies equally to everyone? Or is expediting a pet project -- one that has already broken the law -- enough for us to abandon aloha?
Superferry officials are putting pressure on legislators to call a special session and gut the fundamental protection for our resources and lifestyles simply so they can begin service earlier -- before a review of environmental and cultural impacts is pau. They are threatening to take their boat elsewhere if they can't get bailed out of a poor business decision made years ago. A special legislative session for the Superferry would be a giant step backward for Hawaii.
The lawmakers who enacted the Hawaii Environmental Policy Act nearly 30 years ago had the foresight to provide a process to disclose environmental, economic and social impacts of government actions. This law is a critical tool for decision makers to consider community concerns in crafting the optimal use of public trust resources while mitigating impacts. The public process benefits both the company proposing a project and society as a whole because cooperation and coordination are encouraged and issues that may be of concern are articulated early -- before the project is under way. Without disclosure, the state would blindly take actions without knowing what the future costs or benefits might be.
HEPA is clearly written and its application is straightforward. Because of this law, Hawaii is better planned, cleaner and more sustainable.
Superferry and the Lingle administration chose to disregard the law and proceed without environmental review. If they were committed to Hawaii's environment and communities, they would have respected the law and its goal of protecting public resources, and completed necessary reviews while other preparations were taking place over the past three years. There was ample time to do this work, but they chose not to. Das why hard.
Environmental and community groups alerted Superferry and the Lingle administration to the need for this review years ago. When they were rebuffed, they properly pursued enforcement of HEPA through the judicial system and succeeded. The state Supreme Court was unanimous in ruling that Superferry operations must be reviewed. Then the circuit court ruled, after four weeks of testimony, that Hawaii's law is clear: Review must come before the adverse impacts might occur. Completion of an environmental review must be a "condition precedent" to Superferry operations.
The Superferry's potential effects on the environment and the community are substantial. Maui Circuit Judge Joseph Cardoza, in his ruling, stated that without necessary reviews, there is "the possibility of irreparable injury with respect to the environmental impacts of Superferry operations on natural resources, protected species, increased introduction of invasive species and causing social and cultural impacts."
During the hearings, Cardoza heard from cultural practitioners who voiced concerns about three truckloads of imu rock being stolen from a Maui stream. Whale experts expressed concern about the Superferry's potential to harm calving whales. They believed slower speeds and different routes would reduce the possibility of fatal whale strikes.
Cutting the heart out of Hawaii's environmental protections to exempt a business that turned a blind eye to the law is no basis for public policy. If the Legislature carves out a unique exemption for Superferry, other businesses also might be inclined to "roll the dice" and flout the law, only to later seek a statutory exemption if they are taken to task.
Moreover, a legislative "fix" will only further inflame the situation on Kauai and reinforce some neighbor islanders' belief that decisions are being foisted upon them by lawmakers in Honolulu. While many support interisland ferry service, most want to be sure our environment and communities are properly protected.
Those of us who have committed ourselves to this place understand the true meaning of aloha. It is a privilege to live and work here and our laws serve an important purpose. They protect our resources and quality of life so that residents and visitors alike can enjoy what makes Hawaii special. No one wants to swim in areas littered with invasive limu or hike through forests to the roar of coqui frogs. Our natural and cultural treasures are worth waiting a couple of months while environmental review is completed and proper mitigation put into place.
We'll find out soon if state leaders understand the true meaning of aloha.
William J. Aila Jr. is on the executive committee of the Sierra Club, Hawaii chapter.
---
BACK TO TOP
|
ANOTHER VIEW
Don't let hysterical opposition keep Hawaii in the dark again

It is a tragedy that for several generations great opportunities in Hawaii have been lost due to a vocal minority. Opportunities that would benefit the overwhelming majority of people in Hawaii, such as the Superferry, have been scuttled by vociferous and often ill-informed protesters. The contradictory arguments of those opposed to the Superferry are missing the essence of the situation. We all should be most concerned that once again Hawaii stands to lose a valuable asset for its people unless something is done very soon.
"What if" scenarios are fueling the argument against the Superferry. The opposition speculates the Superferry is receiving a tax subsidy from the state. This is inherently untrue. The Superferry is like every other vessel that uses harbor resources. This money does not come from the taxpayers' general fund. Rather, it is a bond issuance that will be paid back by funds collected from harbor users such as Matson, Young Brothers, Superferry and the cruise lines. The money fronted by the state that was used for harbor improvements to accommodate the Superferry is an asset owned by the state that will be paid back by the Superferry's fees.
Another claim is that the Superferry will lead to increased traffic and cars on the outer islands. The Superferry is not going to be a one-way outbound business from Oahu. In order for the Superferry to economically succeed, cars will be transported to Kauai or Maui but likewise bring back a similar number to Oahu. Under the U.S. Constitution, Article IV, Section 2, the privilege clause guarantees an American citizen's right to travel where they choose in this country.
If the Superferry never comes to fruition, Hawaii might miss out on yet another valuable asset. The list of lost opportunities is long. For instance, the economically challenged southeast flank of the Big Island could have been a major launch site for space industries, with Hilo as the gateway to the stars. The telescopes of Mauna Kea paired with the launch sites would have been a smart match and would have spawned vast economic opportunities. That did not happen because of a minority group of protesters.
Just recently, public improvement of state land in Kakaako and building smart-growth living space in the area by a prominent local firm was stifled by loud, red-shirted protesters at the Capitol. Now much of the state land remains a liability and industrial wasteland. The state does not have the resources to improve much of the land.
Conversely, years ago protesters staged vigorous opposition on the island of Kauai to the Barking Sands missile range. In that case, common sense and political leadership did prevail. The Pacific Missile Range Facility at Barking Sands is now an economic asset for Kauai and protects the pristine coastline from future commercial development.
I deeply sympathize with the concept of stabilizing growth in Hawaii, but the Superferry is not contributing to this problem. It would actually ease transportation woes and make it easier for kamaaina and local small businesses to travel interisland. There are clever ways to stabilize growth in Hawaii. For example, legislation has been introduced to license a finite number of visitor accommodations in an effort to curb the unchecked growth of visitor arrivals. The laws of supply and demand would make a stabilized number of visitor accommodations more economically productive.
Hawaii is in desperate need of economic opportunity, stabilizing growth, diversifying our private-sector single- industry economy, conserving the environment and our way of life. These goals might seem paradoxical, but we can achieve them if we make informed decisions. Hopefully, common sense and fairness can replace the hysteria of protesters against the Superferry. That is why the Legislature should convene as soon as possible to have the will of the people reflected in reasonable and fair laws concerning the environment and transportation resources in our harbor. Though we might rectify the law by a special session, Hawaii has already suffered negative worldwide coverage of this and the damage already might have been done.
Fred Hemmings (R, Kailua to Hawaii Kai) is the Senate minority leader.