---
FAST FACTS HAWAII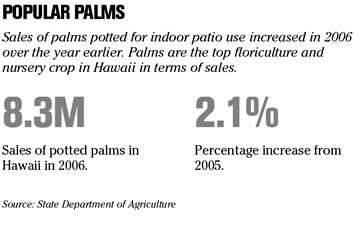 ---
HAWAII
Hotel Molokai plans renovations
Hotel Molokai
has announced renovation plans aimed at moving the Kamiloloa Beach property and Hula Shores, its poolside restaurant, up market.
George Joosten, resort operations manager for the hotel, said that while the planned renovations will update the property, the focus will also be on keeping the resort's rustic charm.
The resort will remain open during the improvements, which are slated for a Dec. 1 completion.
Resort renovations will include upgraded bathrooms and kitchenettes, enhanced linens, new floors, fresh paint, updated lighting and modernized signs. Hotel rooms will feature upgraded appliances and high-speed Internet and cable television. Restaurant renovations will include kitchen and dining room expansions.
Seawater cooling at milestone
An innovative company that plans to use deep sea water to cool Honolulu buildings has reached a 51 percent commitment from customers.
Honolulu Seawater Air Conditioning recently began marketing its network, which is to draw seawater from about 3.5 miles off of Kakaako at a depth of 1,600 feet, and use it to cool fresh water distributed to the air-conditioning systems of 65 public and private buildings in the downtown and Kakaako areas. The company says it will reduce air-conditioning costs by 40 percent and fossil-fuel consumption by 80 percent.
The company plans to start construction in 2008 and begin in serving customers in 2010.
As of Sept. 1, HSWAC has committed 12,840 tons of its 25,000-ton capacity and expects to commit an additional 3,500 tons in the immediate future.
Kukuiula construction starts
Construction has begun on Kukuiula, a luxury residential and recreational community near Koloa.
The project, conceived in 1968, has been among the most controversial in Kauai's history. It was whittled considerably to mollify residents of Poipu, Lawai and Koloa, reducing the number of homes to 1,500 from the original 3,400.
The project also will have garden spa and health center, golf course, a club and boutique hote. Prior to Kukuiula's official opening yesterday, a total of 33 custom and cottage lots had been sold. Completion is slated for 2010.
The developers are Kukuiula Development Company (Hawaii) LLC, an affiliate of DMB Associates, Inc. of Scottsdale, Ariz.,, and A&B Properties, Inc., the property subsidiary Alexander & Baldwin Inc.
BRIEF CASE
» Nokia to buy Navteq: Nokia Corp. is buying U.S. navigation-software maker Navteq Corp. for around $8.1 billion as the world's largest mobile phone maker continues to expand services and content. Under the agreement approved by the boards of both companies, Nokia will pay $78 in cash for each Navteq share, including outstanding options, Nokia said yesterday.
>> Walgreen profit drop: Walgreen Co., one of the nation's biggest drugstore chains, said yesterday its fourth-quarter profit dropped nearly 4 percent, falling short of Wall Street forecasts because of lower reimbursements for some popular generic drugs and increased store and staff costs.
---
BUSINESS PULSE