---
FAST FACTS HAWAII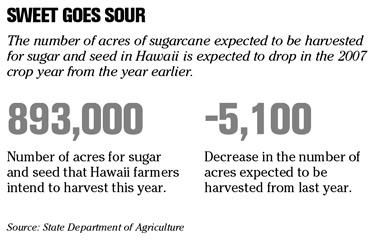 ---
HAWAII
Loans available for rental projects
The state Housing Finance and Development Corp. will be accepting applications for low-interest loans to assist in the development of affordable rental projects.
Qualified private or public developers may apply, provided that: 5 percent of the units target those making 30 percent or less of the area median income, and 50 percent target those making 80 percent or less of the area median income. The remaining units must target those making 100 percent or less of the area median income.
There are currently $12.7 million in uncommitted funds, with pending applications amounting to about $30.9 million, which are subject to the HHFDC's board of directors. Another $15 million is in the pipeline.
Applications will be available starting Nov. 1. To download applications, go to www.hawaii.gov/dbedt/hhfdc. Additional information, an application packet, and other questions can be directed to Sherrie Kagawa at 587-0567.
NATION
Online bank shut down
WASHINGTON »
NetBank Inc.,
an online bank with $2.5 billion in assets, was shut down by the government yesterday because of an excessive level of mortgage defaults.
It was the largest savings and loan failure since the tail end of the industry's crisis more than 14 years ago. Federal regulators appointed the Federal Deposit Insurance Corp. as a receiver for Alpharetta, Ga.-based NetBank.
Customers with less than $100,000 deposited with NetBank will be protected by FDIC insurance.
While dozens of mortgage companies have closed due to soaring defaults of home loans made to borrowers with weak, or subprime, credit, those problems previously had occurred among non-bank lenders such as New Century Financial Corp. NetBank, in contrast, is federally regulated.
WORLD
Gold rises to highest since 1980
LONDON » Gold rose to the highest since 1980 in London as the dollar weakened against currencies including the euro, increasing demand for bullion as an alternative asset.
The dollar has fallen against all but two of the 16 most- active currencies this quarter, partly on concern the biggest housing slump in 16 years is weakening the U.S. economy. The U.S. cut interest rates for the first time in four years this month. Bullion is headed for the biggest quarterly gain since 1999.
Gold for immediate delivery gained as much as $5.47, or 0.7 percent, to $739.90 an ounce, the highest since January 1980.
Toyota unveils fuel-cell vehicle
TOKYO »
Toyota Motor Corp.
unveiled a new fuel-cell vehicle yesterday that it said more than doubles the range of the company's existing model, in its latest bid to stay competitive in the race to develop environmentally-friendly cars.
Toyota's five-seater FCHV van was able to travel 780 kilometers (480 miles) on a single tank of liquefied hydrogen, more than double the 330 kilometers (200 miles) achieved by its existing model, Toyota said.
---
BUSINESS PULSE