---
FAST FACTS HAWAII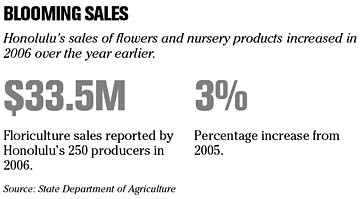 ---
HAWAII
Hilton lagoon gets a refill
The Hilton Hawaiian Village's lagoon was refilled with water yesterday, about a month before the $15 million renovation project is slated to open to the public.
Hilton has been working on the lagoon for a year, changing its depth from 12 feet to five feet and enlarging the surrounding beach to make the area more swimming- and sunning-friendly. A landscaped boardwalk with benches will surround it.
A private blessing is scheduled for Oct. 16, with the lagoon to reopen to the public the next day.
Medical lab expands on Kauai
Clinical Laboratories of Hawaii LLP
has opened a new patient service center in Lihue.
The new site, which will offer lab tests, urine drug screenings and alcohol testing for Kauai businesses, is the largest on the island and will serve as the company's processing center.
The center, the fourth on Kauai, expects to serve more than 120 medical providers in the Lihue area. The company also operates centers in Kapaa and at the Kauai Veteran's Medical Center in Waimea and Wilcox Memorial Hospital.
NATION
Adobe profit more than doubles SAN FRANCISCO » Adobe Systems Inc. reported yesterday that its third-quarter profit more than doubled from last year, setting a revenue record and easily exceeding Wall Street's expectations as the software company comes off its biggest-ever product launch.
Net income for the three months ending Aug. 31 was $205.2 million, or 34 cents a share, surging 117 percent from $94.4 million, or 16 cents a share, in the same quarter of last year.
Third-quarter sales were a record $851.7 million, up 41 percent from $602.2 million in the third quarter of 2006.
Global warming lawsuit tossed
SAN FRANCISCO » A federal judge yesterday tossed out a lawsuit filed by California that sought to hold the world's six largest automakers accountable for their contribution to global warming.
In its lawsuit filed last year, California blamed the auto industry for millions of dollars it expects to spend on repairing damage from global-warming induced floods and other natural disasters.
But District Judge Martin Jenkins in San Francisco ruled that it was impossible to determine to what extent automakers are responsible for global-warming damages in California.
BRIEF CASE
Revised forecast.
Exceptional growth in China and India prompts the Asian Development Bank to raise its economic growth forecast for developing Asia this year to a collective 8.3 percent from 7.6 percent.
Nasdaq deal. The Qatar Investment Authority is close to a deal with the Nasdaq Stock Market Inc. to buy its 30 percent stake in the London Stock Exchange, the Wall Street Journal reported.
Inspection increase. China has sharply increased inspections of imported U.S. food, escalating its spat with Washington over product safety and leaving American beef piling up in warehouses and delaying shipments of black pepper and other goods.
Share sale. Deutsche Telekom AG says it will buy the rest of the shares of SunCom Wireless Holdings Inc. it doesn't already own in a $2.4 billion deal, including debt.
---
BUSINESS PULSE