---
FAST FACTS HAWAII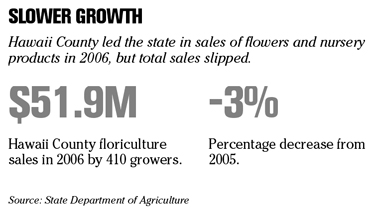 ---
HAWAII
A&B closes on Don Quijote site
A&B Properties Inc. yesterday closed the sale of four acres of land in Honolulu to Japan-based Don Quijote Co. Ltd. for $45.5 million.
The retailer bought the fee-simple interest on the 176,000-square-foot parcel beneath its Kaheka Street store near Ala Moana Center.
A&B, the real estate subsidiary of Alexander & Baldwin Inc., bought the property in 2005 with the intention of redeveloping it once the ground lease expired in 2018, but couldn't refuse the Don Quijote's unsolicited offer.
A&B expects to invest proceeds from the sale into other commercial properties to increase its income portfolio, which comprises more than 5.3 million square feet of retail, office and industrial space locally and on the mainland. The company is the state's fourth-largest landowner with nearly 90,000 acres of land in Hawaii.
Daniel Dinell returns to Hilton
Daniel Dinell, formerly executive director of the state Hawaii Community Development Authority, has joined Hilton Grand Vacations Co. as managing director of sales & marketing-planning for the Hawaii-Asia region.
A 15-year veteran of Hilton Hotels, Dinell held the HCDA executive director post for close to four years before announcing he would step down in August to return to the private sector.
As managing director, Dinell will oversee long-range regional planning, strategy development and company communications at Hilton Grand Vacations.
Longs expands with Kauai store
California-based
Longs Drug Stores Corp.
announced the grand opening of a new, smaller-format store in Eleele yesterday.
Longs pharmacy stores bear a smaller footprint than a traditional Longs Drug store and are intended as an additional convenience for area residents.
The new Longs pharmacy in Eleele Shopping Center supplements the two full-sized stores already operating on the island. It brings to 37 the number of Longs Drugs locations in Hawaii.
Headed by pharmacist Louis Johnson, the store will operate from 9 a.m. to 6 p.m. with a brief closure from 1 to 1:30 p.m., and from 9 a.m. to 1 p.m. Saturdays.
The company previously opened a smaller format pharmacy location in Keaau, on the Big Island, in June.
NATION
Probe targets U.S. price fixing
WASHINGTON » The U.S. Justice Department started a criminal investigation of makers of the flash memory chips that go into cameras and music players, broadening its crackdown on possible price fixing in the semiconductor business.
Samsung Electronics Co., the world's second-largest chipmaker, and Toshiba Corp., Japan's biggest maker of semiconductors, said yesterday they are cooperating with the probe. The companies are the top two makers of flash memory chips. The Justice Department has spent more than three years conducting a criminal antitrust probe of makers of another type of memory chip, known as DRAM, charging four companies and 13 people, and levying fines of $731 million.
---
BUSINESS PULSE