UH medical grads seek greener pastures
The school attracts top talent but mostly only those with local ties try to stick around after they graduate
The University of Hawaii John A. Burns School of Medicine has top-rate residency programs in areas of practice ranging from internal medicine to gynecology and orthopedics.
These programs, which put the medical residents in local hospitals for hands-on training in seven specialties -- along with the lure of paradise -- attract hundreds of top medical students from throughout the globe.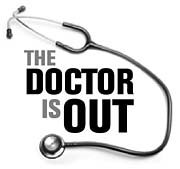 The problem is getting them to stay once they're done.
About half of the medical residents from the university stay on and practice medicine here.
The family practice residency program takes six residents per year for a three-year term, according to program administrator Valerie Wabinga, with efforts under way to send more to neighbor islands.
Family practice residents currently do a rotation in Hilo, she said.
"The focus is on training high-quality physicians for Hawaii and the Pacific," said Wabinga. "Our hope is that they will stay."
In the orthopedic residency program, only a limited number of slots are available -- two at UH and three at Tripler Army Medical Center.
"We have had a number of residents come back here to practice," said Dr. Robert Atkinson, in charge of the orthopedic program, counting at least three in recent years. "The decision about where they decide to practice is made up of complex and personal decisions, as well as family commitments."
The positives of Hawaii, he said, are that it's a wonderful place to live and raise a family, while the negatives include the higher cost of living and lower reimbursement rates for surgeons.
Many of the residents, who finish either five- or six-year terms, will go on to pursue fellowships -- funded by hospitals -- to get further training, wherever that is available.
Unfortunately, Hawaii does not offer much in the way of orthopedic fellowships -- only a single pediatric fellowship in orthopedic surgery at Shriners Hospitals for Children.
For Tony Lin, who is finishing up his fifth and last year of residency in orthopedic surgery this year, medical school debts and fellowship opportunities were considerations.
Lin will be doing a fellowship at Kerlan-Jobe Orthopaedic Clinic in Los Angeles after he finishes this year.
Brian Cariño, who is on a six-year residency track in orthopedic surgery, says he feels at home in the islands, having graduated from Chaminade University and UH medical school.
When he finishes up at the end of next year, Cariño is headed to the Beth Israel Medical Center in New York for a one-year fellowship.
He says it's hard to say what will happen during that one year. Hawaii feels like home, he said, but added, "If opportunities open up, I'll go with the flow," he said.
Life-work balance
The future generation of medical doctors and surgeons are beginning to seek more of a life-work balance, according to Hao Chi Ho, medical director of trauma services at the Queen's Medical Center.
Ho did his residency at UH, and set up practice at Queen's in 2003, since his wife is from Hawaii.
Ho said he understands why the younger generation would be attracted to mainland sala-ries, which can be up to 50 percent higher than in Hawaii.
The path to a medical career is a long one, beginning with the first four years of pre-med at college, then four years or more of medical school and another five years or more as a medical resident. Specialists spend even more years in training.
By the time they are out making money, they've got years of medical school debt to pay off.
Wabinga said after eight years of medical school and training, it's not unusual to have deferred loans adding up to $100,000 or more.
Many medical school graduates go to Kaiser Permanente, where they have a salary, no overhead and fixed hours.
Orthopedic surgery residents rotate among Oahu's hospitals, from the Queen's Medical Center to Kapiolani Medical Center, Shriner's Hospital and Tripler Army Medical Center.
They do not do rotations on the neighbor islands.
Dr. Peter Wong, a primary care physician who interned at Queen's back in 1993, said the salaries were competitive at the time he was interviewing for jobs. However, he said more medical school graduates are opting for specialties now because they pay double or triple what a primary care physician makes, with only a few more years of training.
However, he eventually opted to work in California because of family. Some factors he weighed were the cost of living in Hawaii, as well as salary and the quality of schools.
"It's not like you get extra reimbursement for living in a place that's more expensive," he said.
Wong, who also worked as a tenem locum (temp doctor) on Maui and the Big Island, is now a partner of Tri-Valley Physicians Inc. in Livermore, Calif. and chief of the department of family practice.
More often than not, medical school graduates and residents with family ties in Hawaii are the ones that will set up a practice here.
Hazel Abinsay, a third-year student at the John A. Burns School of Medicine, said she will stay in Hawaii to be close to family, although she is open to doing a residency on the West Coast.
Her dream is to return to set up a practice in Kalihi, she said, because her parents immigrated there from the Philippines. Her mother is also a pediatrician in Kalihi.
True, she said, it would be nice to have a bigger salary, but being close to family is more important.
"As a doctor, I know I'll make a decent amount of money to live comfortably," she said, "it's just a matter of how 'comfortable' I want my life to be."