---
FAST FACTS HAWAII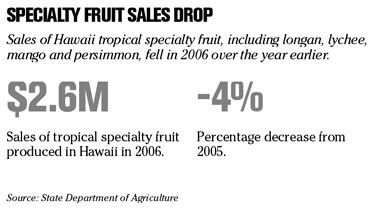 ---
HAWAII
Kapiolani condo opens to public
Developer
Posec Hawaii Inc.
will give the public a look inside Honolulu's newest residential condominium, 909 Kapiolani, this weekend.
The Korea-based developer will open one and two-bedroom model units to the public tomorrow on Sept. 9 from 10 a.m. to 5 p.m. at the 36-story condominium on the makai/Diamond Head corner of Kapiolani Boulevard and Ward Avenue, across from the Neal S. Blaisdell Center Arena.
The residential luxury high-rise has sold 76 percent of its 227 units, which include one- to three-bedroom units.
The units range in size from 643 to 1,774 square feet, with starting prices at $490,000. Prudential Locations is handling all condominium sales.
NATION
Airliners to have satellite devices
WASHINGTON » U.S. airliners must carry satellite- based air traffic control technology by 2020 to boost safety and cut delays, under a rule federal regulators plan to propose this month.
The rule, which the Federal Aviation Administration hopes to make final by 2010, will require aircraft, using data drawn from satellites, to transmit their position and heading to all nearby planes, said Vincent Capezzuto, an FAA program director.
The rule is the next step in the FAA's 20-year effort to overhaul the U.S. air traffic control system, at a cost of as much as $22 billion. White Plains, New York-based ITT Corp. won a $1.8 billion contract last week to build and maintain ground stations that will relay the data to controllers.
Dow Jones deal has break-up fee
NEW YORK »
Dow Jones & Co.
must pay Rupert Murdoch's
News Corp.
$165 million if either company decides to terminate their $5.2 billion merger agreement.
The breakup fee was revealed in a regulatory filing today by New York-based Dow Jones, publisher of the Wall Street Journal. The company also said bankers held talks with 21 potential buyers and that it never got a bid to compete with Murdoch's $60-a-share offer.
The filing was made in connection with shareholder meetings to complete New York-based News Corp.'s acquisition of Dow Jones. Murdoch, 76, last month agreed to buy the company to gain control of the Wall Street Journal and bolster News Corp.'s more than 110 newspapers, film and TV studios and the Fox cable and broadcast networks. The sale is expected to close this year.
WORLD
Chrysler hires another executive
SHANGHAI, China »
Chrysler
lured its second high-profile executive in as many days, appointing
SAIC Motor Corp.
's Phil Murtaugh as chief executive of its Asian operations yesterday.
Murtaugh has served as vice president of GM's joint venture partner in China since June 2006.
Chrysler is quickly assembling an executive team under new private equity owner Cerberus Capital Management. On Thursday, Toyota Motor Corp.'s top North American executive, Jim Press, was named vice chairman and president.
Cerberus announced Aug. 6 that Robert Nardelli, the former CEO of Home Depot Inc., would become Chrysler's chairman and chief executive. Later in August, Chrysler hired Deborah Wahl Meyer, 44, a top marketing executive from Toyota's Lexus luxury brand.
---
BUSINESS PULSE