---
FAST FACTS HAWAII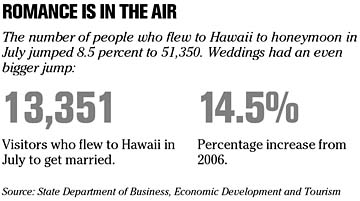 ---
HAWAII
Kona business center sold Gold Coast Kona LLC, an affiliate of the Shidler Group, has sold the Gold Coast Business Center in Kailua-Kona to a California firm for $8.5 million.
FP Gold Coast Associates LLC, an affiliate of San Francisco-based Fowler Property Acquisitions, bought the property, which is made up of eight buildings of more than 100,000 square feet on 5.63 acres leased from the Queen Liliuokalani Trust.
The Shidler Group had acquired the center -- its only neighbor island property -- in 1989.
"Selling this property allows our management team to focus our full attention on our Oahu office properties that will become part of the Pacific Office Properties Trust REIT that we are forming," said Larry Taff, managing partner of the Shidler Group's Honolulu office.
Hawaiian Telcom marks move
Hawaiian Telcom is holding a grand opening for its Honolulu retail store at its new location at 1409 Kapiolani Blvd. Saturday.
The 2,700-square-foot shop, near Ala Moana Center, replaces the 4,000-square-foot Ward Warehouse location which had been open for more than 20 years, according to spokeswoman Ann Nishida.
The lease was up, "and the timing was right for us to look at another option," she said.
The Ward store closed Aug. 23, while the Kapiolani site, once home to Francis Camera Shop, opened Aug. 27.
NATION
Shutterfly gets Sony customers Redwood City, Calif. » Sony Corp. phased out its ImageStation digital photo service and handed the customers to Shutterfly Inc.
ImageStation members will be able to transfer their photos, Redwood City, Calif.-based Shutterfly said yesterday. The change took effect immediately, Christopher Downing, an outside spokesman for Shutterfly, said.
Sony Chief Executive Officer Howard Stringer has also closed units responsible for a portable music player and an online music service to focus on video downloads using the PlayStation 3 game console, the Wall Street Journal reported yesterday.
WORLD
iPhone makes early China debut BEIJING » The iPhone can be bought in China, even though Apple Inc. isn't selling it there and the gadget doesn't function properly despite costing twice as much as in the United States.
Enthusiasts willing to pay 8,800 yuan ($1,170) can buy the iPhone at electronics markets in Beijing, Shanghai, Shenzhen and Guangzhou.
In the United States, the combination cell phone-iPod media player can be had for as little as $499.
Internet buyout
Yahoo Inc. is buying online advertising network BlueLithium for $300 million in cash, building upon an expansion aimed at ending a financial malaise that has ravaged the Internet pioneer's stock price. Above, the Yahoo headquarters in Sunnyvale, Calif., last month.
BRIEF CASE
Rate unchanged.
Australia's central bank kept its benchmark interest rate unchanged as Governor Glenn Stevens seeks signs that last month's increase to an 11-year high is enough to curb inflation.
Tax acquisition. Information company Thomson Corp. said yesterday it agreed to acquire the Deloitte Tax LLP Property Tax Services business for an undisclosed amount.
---
[ HAWAII INC. ]
New Hires / Promotions
» Sub-Zero/Wolf has promoted
Jamie Saulibio
to logistics manager for Hawaii. She will oversee the company's new parts division and manage all products and accessories coming in and out of Hawaii. She has served the company since 2002.
» First Hawaiian Bank has named Karen Walker as manager of the mortgage banking department. She will oversee mortgage loan sales and the department's lending team and will serve the broker community. She previously served in management positions at TransAmerica Financial Services, Washington Mutual Bank and Countrywide Home Loans and has more than 18 years of experience in financial services and mortgage banking.
» Shell Vacations Hospitality has named Liz Delos-Reyes assistant general manager for the Kona Coast Resort. She will assist with overall resort operations and direct staff training and development. She previously worked in executive positions at the Mauna Lani Bay Hotel & Bungalows, Gaylord Hotels and Canyon Ranch.
» Bank of Hawaii has announced the following promotion and new hire: Bonnie W. Fong has been promoted to senior vice president dent of private client services and sales and marketing. She will oversee the administration of trust, estate settlement, investment agency accounts, and integrated wealth management teams within the division. She has served as business development officer, trust administrator and divisions sales manager at the bank's private client group since 1984. Antony "Tony" M. Orme has been hired as senior vice president of trust and private banking sales. He will be responsible for overall sales production and marketing strategies for the division. He previously served as national sales manager for the wealth management division of City National Bank in California, managing director of Knightsbridge Asset Management, and has also served at Deutsche Bank's private wealth management group, Sanford Bernstein and Fidelity Investments.
» Sea Life Park by Dolphin Discovery has announced the following new hires: Kazuya Ujihara has been hired as director of eastbound sales. He previously served as director of Asia sales and distribution for ResortQuest Hawaii and has more than 20 years of experience in the travel and hospitality industry in Hawaii and Japan. Sara Beth Newell has been hired as westbound sales manager. She previously served as regional sales manager for the Monterey Bay Aquarium in California and has 10 years of sales and marketing experience in leisure and corporate travel. Matt Cosbie has been hired as westbound sales account executive. He previously served at Marcus & Millichap, REIBC and at travelbyus.com. John Hobus has been hired as independent sales manager. He previously served as an account executive at KCCN FM 100 and at KHNL-K5 TV. Bernie Souza has been hired as independent market sales account executive. She previously served as a senior reservations agent at Sheraton Hotels.
Board Elections
» The American Business Women's Association, Na Kilohana O Wahine chapter, has announced its officers for 2007-2008:
Patti Ann Hokama
, president;
Iris Yafuso
, vice president;
Linda Yamashiro
, secretary; and
Liz Robinson
, treasurer.
» The Professional Golfers' Association of America Aloha Section has named president Matthew Hall to the PGA Board of Directors, representing the Hawaii, Northern California and Southern California PGA sections. He replaces Dennis Rose, who passed away in July of this year. He also currently serves as PGA director of golf at the Turtle Bay Resort.
Awards / Certifications
» Worthington Industries has designated its
Dietrich Metal Framing
Hawaii Kapolei facility with the Safe Works Chairman's award. The award recognizes company facilities that achieve one year with zero OSHA recordable and zero OSHA days away, restricted or transferred injuries.
---
BUSINESS PULSE