CLOSE TO HOME
Waikiki hotel offers special package for 'Lion King'
So you didn't get your tickets for "The Lion King" yet? No need to fret.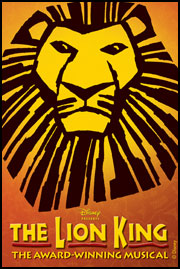 The Hilton Waikiki Prince Kuhio wants to make attending the theatrical event easy on everyone by offering "The Lion King" overnight package during the show's run at the Blaisdell Concert Hall from September through December.
"The Lion King" special package for two includes orchestra seating, ocean-view accommodations and dinner in MAC 24-7 at an all-inclusive rate of $500 plus tax. Additional people may be included at $150 each (includes ticket, dinner and existing accommodations). This offer is available for all 8 p.m. Saturday performances of "The Lion King."
The newly renovated Hilton Waikiki Prince Kuhio is a 601-room (including nine suites), full-service property at 2500 Kuhio Ave. For reservations or additional information, visit www.waikikiprincekuhio.hilton.com or call (888) 243-9252.