---
FAST FACTS HAWAII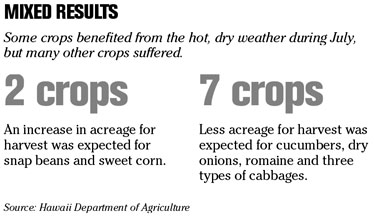 ---
HAWAII
Marriott buys rest of Kauai Lagoons
Developer Kevin Showe, who partnered with Jeff Stone to build Ko Olina Resort in West Oahu, has sold his interest in Kauai Lagoons resort project to his development partner,
Marriott Vacation Club International
.
Terms of the deal, which closed last month, were undisclosed, but the ownership change is not expected to change the scope of the project or its timetable, said Ed Kinney, vice president of corporate affairs and brand awareness for Marriott Vacation Club and the Ritz-Carlton Club.
Kinney declined to comment on why Marriott elected to buy out Showe, but said that the kamaaina developer will serve as a consultant.
The Grand Residences by Marriott are scheduled to open by December of 2008 with the Ritz-Carlton Residences and the Ritz-Carlton Club expected to open by April of 2009.
Hawaii wins 'Today Show' note
Hawaii was recognized yesterday as one of the top 10 most beautiful places in America by the NBC Today Show.
NBC correspondent Peter Alexander made the announcement live from the Polynesian Cultural Center. The show's Hawaii segment took special note of Kauai, where Alexander spent time this week hiking the Kalalau Trail, visiting fruit stands, and sailing with professional surfer Laird Hamilton.
The series kicked off its search for the 10 most beautiful places in America on July 12 and has featured Niagara Falls (New York), Charleston (South Carolina), Arlington (Virginia), legendary stadiums, America's farms, and California's Pacific Coast Highway. After Hawaii, there are three more stops to go.
"This is a very special recognition for Hawaii and a testament to the natural beauty and aloha spirit of these islands," said Jay Talwar, senior vice president of marketing for the Hawaii Visitors and Convention Bureau.
NATION
Union OKs MGM Mirage contract
LAS VEGAS » Hotel and restaurant workers ratified a five-year contract with casino giant
MGM Mirage Inc.
yesterday, ending five months of negotiations with a deal that appears to meet most of their union's public demands.
The contract approved by members of Culinary Workers Union Local 226 covers 21,000 housekeepers, servers, bartenders and cooks in MGM Mirage's 10 Las Vegas hotel-casinos, including Bellagio, MGM Grand, Mandalay Bay and The Mirage.
Rank and file union members "overwhelmingly" approved the new deal, Pilar Wayne, a union spokeswoman, said last night. She didn't release specific numbers.
The union and its largest employer spent most of the summer locked in a stalemate, in part over whether the union would be able to continue to organize under the same rules in future joint venture developments as it does in current MGM Mirage properties. It currently enjoys a "card check neutrality" that makes it easier for service workers to organize.
---
BUSINESS PULSE