---
FAST FACTS HAWAII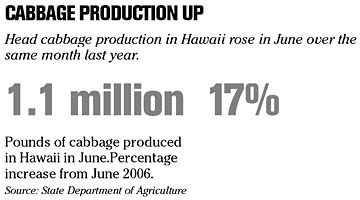 ---
HAWAII
Superferry plans Big Isle preview Hawaii Superferry is planning a free community preview onboard the Alakai for Big Island residents from 11:30 a.m. to 4 p.m. tomorrow while the vessel is docked at Kawaihae Harbor.
Registration must be made in advance at www.hawaiisuperferry.com. Reservations will not be accepted via e-mail or telephone. Space is limited and registration will be taken on a first-come, first-served basis.
Parking will be available at Kawaihae Harbor, with the gate identified on Kawaihae Road. Adults will be required to show a government-issued picture ID, such as a driver's license or a passport. Persons under 18 must be accompanied by an adult.
The Superferry is scheduled to start interisland service Tuesday with separate trips from Honolulu to Maui and Kauai. Round-trip travel between Honolulu and the Big Island is scheduled to begin in early 2009 when the second Superferry vessel arrives from Mobile, Ala.
NATION
Mortgage rates lowest since May WASHINGTON » Rates on 30-year mortgages sank this week to their lowest point since late May, providing a little ray of sunlight for would-be home buyers.
Freddie Mac, the mortgage company, reported today that 30-year, fixed-rate mortgages averaged 6.52 percent. That was down from 6.62 percent last week and was the lowest rate since the week ending May 31, when rates stood at 6.42 percent.
Rates on 15-year fixed-rate mortgages, a popular choice for refinancing, averaged 6.18 percent, down from 6.30 percent last week. For five-year adjustable-rate mortgages, rates dipped to 6.34 percent, from 6.35 percent last week. Rates on one-year adjustable-rate mortgages fell to 5.60 percent, compared with 5.67 percent last week.
Whole Foods OK'd to buy Wild Oats
WASHINGTON » A federal appeals court yesterday cleared the way for
Whole Foods Market Inc.
to buy rival organic grocer
Wild Oats Markets Inc.
The three-judge panel of the U.S. Court of Appeals for the District of Columbia Circuit denied a request by the Federal Trade Commission to delay the $565 million sale pending the outcome of an appeal. Whole Foods lawyers argued that such a ruling would have killed the deal.
U.S. District Judge Paul L. Friedman refused to step in last week and block the transaction, a decision that federal regulators quickly appealed. They claimed that if the two companies combine, it would mean less competition and higher prices for premium and organic food.
Book 'em, Harry
Barnes & Noble Inc., the largest U.S. bookseller, said yesterday its second-quarter earnings rose 9 percent, boosted by sales of J.K. Rowling's "Harry Potter and the Deathly Hallows." Above, hundreds of people lined up in late July to buy the book at Barnes & Noble Booksellers in Racine, Wis.
BRIEF CASE
Toy tests
:
Wal-Mart Stores' top toy executive said yesterday the retailer will ask manufacturers to resubmit testing documentation for toys already on the shelves or in shipment, so that Wal-Mart can double-check the results. The world's largest retailer is also increasing the number of toys tested at independent labs by about 25 to 50 percent, or an average of 200 additional items daily.
Leaner profit: Hormel Foods Corp., maker of Spam and other meat products, said yesterday third-quarter profit fell 4 percent, just beating analysts' expectations, from weakness in its chicken and sauce businesses. But it reaffirmed guidance for the fourth quarter and full year.
---
BUSINESS PULSE