---
FAST FACTS HAWAII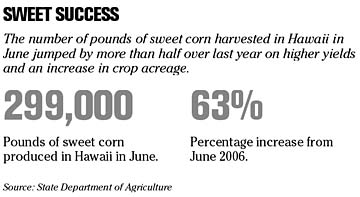 ---
HAWAII
Ocean Club moving after 10 years Ocean Club is leaving Restaurant Row -- not just closing for renovation -- on Sept. 2.
The club, which replaced the old Studebaker's in March of 1997, will open at a new but undisclosed location, according to a statement by General Manager Mel Holi, who also expressed gratitude to loyal patrons of the club, named among the top 100 in the United States by an industry publication.
"In 2008, Gene Gunn and Entertainment One Pacific Inc. plan to elevate the caliber and raise the bar in regards to concept, design, entertainment and service, by opening our venue at a new location," the statement said.
It refers patrons to oceanclubonline.com for updates.
Ocean Club, locally called Ocean's, was founded in 1994 by Gene Gunn and Thomas Beau Mohr, but Mohr split from the company and established Pearl Entertainment LLC in 2004. It developed the Pearl Ultra Lounge at Ala Moana Center. Mohr also is chairman of the Hawaii Restaurant Association.
Hawaiian Telcom offers TrueSwitch
Hawaiian Telcom
is now offering Trueswitch, a free service designed to help customers switch their e-mail accounts and address books from other Internet service and e-mail providers.
TrueSwitch is a Windows program that a customer can download to copy e-mails and e-mail folders, address books and favorites to Hawaiian Telcom's high-speed Internet service, while notifying friends and associates of the customer's new hawaiiantel.net e-mail address.
It can also close out the old account for the customer while continuing to forward e-mails from it to the new Hawaiian Telcom address.
New York-based Esaya Inc. is the creator of the Trueswitch Internet service-switching platform. Esaya designed the platform to reduce new customer cancellation rates due to e-mail interruption for its clients.
NATION
Wal-Mart offers unprotected tunes BENTONVILLE, Ark. » Wal-Mart Stores Inc., the world's largest retailer, began selling music downloads that lack copyright-protection software at a price lower than that offered by Apple Inc.'s iTunes online store.
Downloads are available from record companies including Universal Music Group and EMI Group Plc for 94 cents a song and $9.22 an album, Bentonville, Arkansas-based Wal-Mart said today in a statement. The downloads work on most digital players, including Apple's iPod and Microsoft Corp.'s Zune, Wal-Mart said.
Taking flight
Delta Air Lines Inc. named former Northwest Airlines Corp. Chief Executive Richard Anderson, above, as its new leader yesterday. The move could revive speculation about a possible merger between the two carriers.
BRIEF CASE
Buyout approved.
Tribune Co. shareholders consented to the $8.2 billion buyout of the media conglomerate yesterday, an expected but noteworthy milestone in a drawn-out transaction that still awaits federal approval and billions of dollars in promised financing.
Hitting the mark. For the quarter that ended Aug. 4, Minneapolis-based Target Corp. said it earned $686 million, or 80 cents per share, up 12.6 percent from $609 million, or 70 cents per share, a year ago.
Bankruptcy suit. Bank of America Corp., Deutsche Bank AG and Credit Suisse Group were sued for $2 billion by a trustee for Refco Inc. over their alleged roles in a conspiracy that drove the futures trader into bankruptcy.
[ HAWAII INC. ]
New Hires / Promotions
» SSFM International has hired
Dr. Andrew J. Vliet III
as a managing consultant. He previously served at the Science Applications International Corp. and is a U.S. Army veteran who served in Iraq.
» Grant Thornton has announced the following promotions for its Honolulu office: Nicole Wyngaard has been promoted to senior manager of the firm's tax department. She has more than eight years of experience in consultinng and advising small to mid-size businesses. John B. Russell has been promoted to senior manager of the firm's advisory practice. He previously served Cisco Systems managing finance and process improvement projects.
» Alexa Jacroux Biggs has been hired as geographic information systems project manager at Belt Collins Hawaii. She previously served as a geographic information systems specialist and planner for the Onyx Group and is an active member of the Hawaii Geographic Information Coordinating Council.
» Mental Health Kokua has hired Crystal L. Allen as communication and development manager. She previously served as a general assignment reporter and taught public speaking courses in Michigan.
» Hawaii Opera Theatre has hired Joseph A. Padua as director of finance and administration. He originally joined the theatre in 1993, serving as artistic administrator for six years. Prior to his return to the theatre, he worked as budget manager for the New York City Opera, interim general manager for the Long Wharf Theatre and management roless at the Washington National Opera.
» PM Realty Group has promoted Ian Clagstone to leasing associate for the Pacific Rim Division. He will continue to assist senior vice presidents Linda Gee and Matt Bittick in analyzing and negotiating investment sale and lease transactions, supporting corporate accounts and serve as the landlord representative in leasing Alii Place. He joined the firm's Honolulu office as an intern in May 2006 while attending UH Manoa and assumed duties as a full-time broker and leasing associate in June following his graduation.
» Rider Levett Bucknall has named Jenai Haley as project administrator. She has more than five years of experience in program coordination and administrative functions.
» City Mill Co. has hired Marion Noble as human resources manager. She previously served as human resources benefits analyst for the San Dieguito Union High School district in Encinitas, Calif. and has more than 25 years of experience in human resources and publishing.
» Peter Vincent Architects has promoted Michael H. Subiaga to partner from senior associate. He has served the firm for 10 years and has more than 22 years of architectural experience and 17 years of management experience.
---
BUSINESS PULSE