---
FAST FACTS HAWAII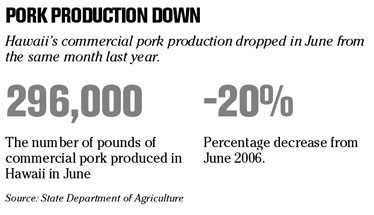 ---
HAWAII
New Hawaii data book released
The 39th annual edition of the State of Hawaii Data Book has been released on the Department of Business, Economic Development & Tourism's Web site , www.hawaii.gov/dbedt.
The 24-section of the book provides information relating to Hawaii, including demographic, social and economic data.
"This year's Data Book is dedicated to its founder, the late Robert Schmitt," said state economist Pearl Imada-Iboshi. "Mr. Schmitt's vast knowledge of Hawaii made possible the compilation of this publication, which covers virtually every segment of our state's economy."
The Data Book, which is produced by DBEDT's analysis division, contains 790 tables and is available online.
NATION
Citrix to buy XenSource for $500M
SAN FRANCISCO »
Citrix Systems Inc.
is buying 3-year-old startup
XenSource Inc.
for $500 million, marking the second big deal this week to highlight the bustling market for software that makes computers run more efficiently.
The cash-and-stock acquisition announced yesterday followed the sensational stock market debut of XenSource's much-larger rival, VMware Inc., whose shares have nearly doubled from Monday's initial public offering price of $29.
VMware has a market value of $22 billion. Like VMware, XenSource is based in Palo Alto and specializes in software that helps computers harness more of their unused processing power and unleashes applications from a single machine in a data center.
Book excerpts are iPhone ready
NEW YORK » The publishing world is linking up to the iPhone.
HarperCollins announced yesterday that it had set up a special link, http://mobile.harpercollins.com, that will allow browsers to view excerpts from more than a dozen new releases, including Michael C. White's "Soul Catcher" and Michael Korda's "Ike," a biography of President Eisenhower.
Several publishers have been offering content for cell phone use and the iPhone, which already allows consumers to watch videos, take pictures, listen to music and surf the Web, is an obvious outlet for an industry anxious to boost sales and keep up with the latest technology.
---
BUSINESS PULSE