---
GETTING READY: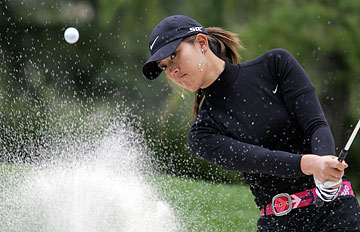 Thomas misses practices for UH
Less than a week into double-days, the Hawaii women's volleyball team has had a setback.
Junior middle Nickie Thomas did not practice with the Rainbow Wahine at either of their two sessions yesterday. The 6-foot-3 Thomas played in five matches -- starting three -- as a sophomore, before being lost for the season with a knee injury.
An update on her practice status was expected sometime today.
Pearl City begins series with win
Pearl City opened the Little League Junior (ages 13-14) World Series with a convincing 17-7 win over South Carolina yesterday at Taylor, Mich.
Kahana Neal drove in three runs for Pearl City, while Sumi Pruett, Keanu Sato, Chadas Numata and Christian Perkins each drove in a pair.
Pearl City plays New Jersey (1-1) in the third day of pool play today.
» Jordan Otis limited Georgia to two hits over six innings and Hilo won its second game at the Little League Senior World Series yesterday at Bangor, Maine.
Thad Yasuhara and Kolten Wong each drove in a pair of runs as Hilo won 5-0. Hilo (2-0) plays Canada (1-0) today.
Janevia Taylor still in coma
Former University of Hawaii basketball player Janevia Taylor remains in an induced coma, but has moved to a different hospital more specialized in dealing with patients in her condition.
"The new facility is a long-term care patient facility for people in these comatose states," UH coach Jim Bolla said.
Taylor was taken to Mountain View hospital in Sylmar, Calif., 11 days ago. Taylor suffered head trauma and internal injuries in a car accident on June 23. Neither Taylor nor her family has health insurance and First Hawaiian Bank has set up a fund to help the family with the medical costs that have reached close to $10,000.
Donations may be made at any branch or mailed to: Friends of Janevia Taylor, c/o First Hawaiian Bank, 2764 Woodlawn Dr., Honolulu, HI. Checks may be made out to Friends of Janevia Taylor.
UH soccer team picked to finish fifth
Western Athletic Association soccer coaches picked Hawaii to finish fifth in the conference this season.
The coaches also picked Nevada to win the WAC crown, followed by Fresno State, Utah State and San Jose State.
The Rainbow Wahine, who finished with a 2-5 league mark last year, placed four players on the 11-player preseason team -- midfielder Jessica Domingo, striker Taryn Fukuroku, defender Koren Takeyama and goalkeeper Kori Lu.
San Jose State midfielder Nicole Irwin was picked as the WAC Preseason Offensive Player of the Year, while defenders Lindsey Smart of Utah State and Jessica Wilcox of Nevada are the WAC Preseason Defensive Co-Players of the Year.
Tamashiro added as HPU assistant
Hawaii Pacific added Daryl Tamashiro as an assistant under volleyball head coach Daryl Kapis, the school announced yesterday.
Tamashiro was a volleyball standout at Moanalua High, and was recently picked as a USA Junior National Team training coach.
He is also the head girls coach at Kalani.