| | |
| --- | --- |
| | Wood Craft |
---
Windrath, Hiram played football with Walsh at SJS
The death July 30 of legendary San Franciso 49ers football coach
Bill Walsh
, 75, made me think of my teammate on the Roosevelt football team in 1948,
Vernon "Bully" Windrath
.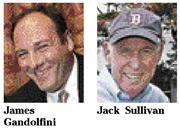 Bully was a bruising All Star tackle who played offense and defense, blasting open holes for running backs and crushing opposing backs who came his way. He was awarded a scholarship to San Jose State where he played on the same team as Walsh. Bully was shifted to end at SJS, the position Walsh played. The big star of that team was running back
Roy Hiram
, a Kamehameha grad. Years later, when Walsh was coaching, Bully said their paths crossed occasionally on the field during Oakland-San Francisco games when Bully was a photographer for Oakland. During those games, he'd get a nod from Walsh. Bully said in college Walsh was always studying and analyzing games and diagramming plays. When he became a success with the 'Niners, Walsh's offense was called The West Coast Offense. "It should have been called the Bill Walsh offense," Bully said ...
I don't know if police chief Boise Correa knows this, but Tony Soprano was in town Monday night eating pork chops at Epic restaurant on Nuuanu Avenue. Well, actually it was James Gandolfini, who portrayed Tony in the hit HBO show, "The Sopranos." "He's a very nice gentleman, not at all like his TV character," said Epic manager Bobby Phan-Au. Bobby put Gandolfini and the group he was with in the VIP Room. "He said, 'It was a pleasure,' when he left," Bobby said ...
Congratulations to Jack Sullivan, 'Mr. Soccer'
LETS HEAR IT for
Jack Sullivan
, Hawaii's "Mr. Soccer, who will be inducted into the American Youth Soccer Organization's Hall of Fame tonight in Oneonta, N.Y. Jack was a driving force in building the sport here since 1974 and was a founder of the AYSO here. In the AYSO's first year here there were only 225 boys taking part. Today, there are 20,000 boys and girls. While in New York, Jack will visit the Baseball Hall of Fame in Cooperstown and report on Hawaii's Friends of
Alexander J. Cartwright Jr.
, baseball's inventor, who is buried at Oahu Cemetery. Jack's focus is the Friends' new trophy for the local high school baseball champion ...
Ben Wood
, who sold the Star-Bulletin in the streets of downtown Honolulu during World War II, writes of people, places and things in our Hawaii. E-mail him at
bwood@starbulletin.com