---
FAST FACTS HAWAII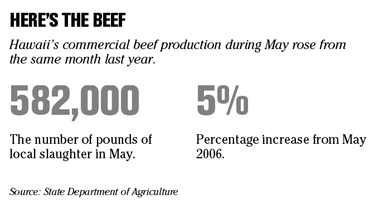 ---
HAWAII
Castle Resorts gets new contract
Castle Resorts & Hotels will begin managing the Maile Sky Court in Waikiki on Oct. 1.
Castle won the contract to manage the operations, sales, marketing and reservations for the 596-room hotel, the company's third new contract in the past two months, which increases its portfolio to a total of 3,410 rooms.
Castle recently won the sales, marketing and reservations contract for the Ocean Resort Waikiki Hotel, and also manages the Hokele Suites Waikiki, an all-suite beach-front condominium hotel.
The company also operates hotels and condominiums on the neighbor islands; on Saipan and Guam in Micronesia; and on New Zealand's North Island.
Castle is a subsidiary of the Castle Group Inc., which was created in 1994 with 220 rooms.
Outback opening outlet on Maui
Outback Steakhouse will open its eighth Hawaii restaurant early next year at the new Lahaina Gateway Center on Maui.
Outback signed a lease agreement with Bilarjo LLC, developer of the 140,000-square-foot retail complex on 11 acres in Lahaina. The restaurant will be the third for the company on Maui.
The new shopping center will be anchored by Barnes & Noble bookstore and will feature the first Ohana Farms store offering organic and fresh local produce.
The first tenants are scheduled to open in December. Among them are Maui Dive Superstore, Sunglass Designs, Baskin-Robbins, Melting Pot, Hat Shack and Quiet Storm.
HAWAII INC
New Hires / Promotions
» The Hawaii Medical Service Association has announced the following promotions:
Carolyn J. Gire
has been promoted to vice president of utilization management from assistant vice president of the medical management department. She will oversee HMSA programs, including case management, QUEST care coordination, precertification and focused medical review.
Myra L. Williams
has been promoted to vice president of the health services division from assistant vice president of the care management department. She will oversee health services delivery activities, including integration of HMSA and vendor health care services.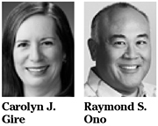 » PBS Hawaii has announced the following new hires: Wendy Suite has been named writer/producer/director. She will be responsible for the station's creative programs and initiatives. She previously served at KHNL and KFVE. Daryl Harada has been named director/editor. He first joined the station as a production student and has since served at KITV and KHON2.
» Mauna Lani Resort has named Jit Jayakumar as travel industry sales manager. He will be responsible for the domestic and European wholesale market segments, and high-end retail travel accounts. He joined the resort in 2005 and has more than 10 years of management and hospitality experience, including The Four Seasons Hotels and Essex House Hotel.
Board Elections
» The Rehabilitation Hospital of the Pacific has elected
Raymond S. Ono
to its board. He currently serves as executive vice president of First Hawaiian Bank and on the boards of Aloha United Way, Boy Scouts of America, First Hawaiian Bank Foundation, Iolani Alumni Association and Japanese Cultural Center of Hawaii. He also serves as vice chairman on the Judicial Salary Commission, State of Hawaii, and is past commissioner on the Western Interstate Commission for Higher Education.
Awards
» The University of Hawaii Foundation has received $500,000 from
First Insurance Co.
toward a $1 million distinguished professorship, and $250,000 from Outrigger Vice President of Community Relations
Jean E. Rolles
toward a $500,000 distinguished professorship. The gifts were established at the UH Shidler College of Business.
NATION
Cerberus gains control of Chrysler
DETROIT » Chrysler became an American company again yesterday as
Cerberus Capital Management
gained a controlling share from Chrysler's German owners and started on the long road to restoring the 82-year-old automaker's luster -- and profits.
DaimlerChrysler AG transferred an 80.1 percent stake in Chrysler to New York-based Cerberus, one of the world's largest private equity firms, in a $7.4 billion deal. The German automaker retained a 19.9 percent interest in the new company, Chrysler LLC.
Weyerhaeuser net drops sharply
FEDERAL WAY, Wash. »
Weyerhaeuser Co.
, one of the world's largest lumber and paper producers, said yesterday its second-quarter profit dropped sharply due to hefty charges and weakness in the housing construction markets.
But its earnings excluding one-time items beat Wall Street expectations. Net income fell to $32 million, or 15 cents per share, compared to $298 million, or $1.19 per share, a year ago. Excluding several charges and gains, the company earned $104 million, or 48 cents per share, in the latest quarter, compared with $273 million, or $1.09 per share, in the year-earlier period.
---
BUSINESS PULSE