YOGA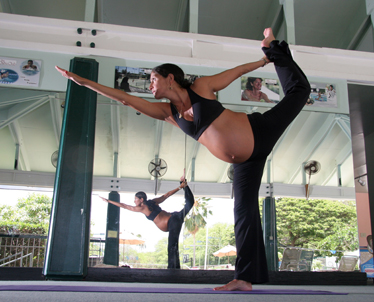 Expecting the best
At some point in every man's life, he realizes how much more respect he owes women. Enlightenment usually comes as he stands helplessly beside his wife as she battles to bring a child into this world. Labor is no joke, and a guy will never know the feeling, that's for sure. But there is one thing I do know for sure, having watched my wife deliver two of our sons: Labor is tough, intense, physical, like a marathon -- so a woman must train for it.
Few people know training better than Maria Noble, 39, of Kahala, a mother of two with one more on the way and a former triathlete. She's full-time mother, part-time Kapiolani Community College professor, and wife to an entrepreneur. Life might seem busy, but Noble is dedicated to pre- and post-natal fitness. "Why should a baby slow me down?" she said. "If anything, it should motivate a person to be more active!"
SWIMMING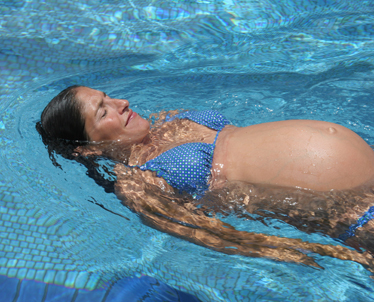 Noble works out six days a week, and it's not just walking. Her program is well rounded and greatly effective.
"I continue to work out hard during my pregnancy because it just makes everything easier. A strong body makes for a safe environment for baby, I don't gain any unnecessary weight and the endorphins that are released during exercise make me feel great while counteracting a lot of other pregnancy hormones that usually bring me down.
"My labor and delivery will be quicker and easier because I'm fit. I have less back pain. And most of all, I'll whip back into my pre-pregnancy body twice as fast. Besides, my workouts just help me to feel better all the time, and if Mommy is happy, everyone's happy."
It is wise for an expectant mother to exercise, but each mother should work out at an intensity relevant to her level of fitness and always consult a physician when starting a new exercise plan. Noble has been under the care of Dr. Kenneth Perske at Kapiolani Medical Center for more than 14 years.
Noble's mixed training regimen keeps her well balanced and, most of all, happy. Most of it is done at the Oahu Club in Hawaii Kai; otherwise, she's at Bikram Yoga or Yoga Hawaii in Kaimuki.
LOW-IMPACT CARDIO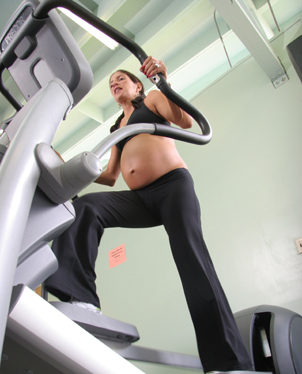 WEIGHT TRAINING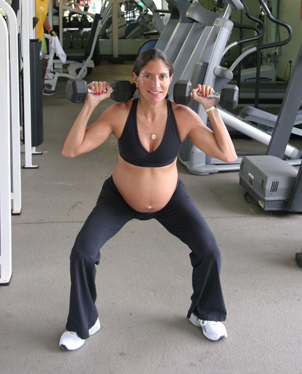 ---