---
FAST FACTS HAWAII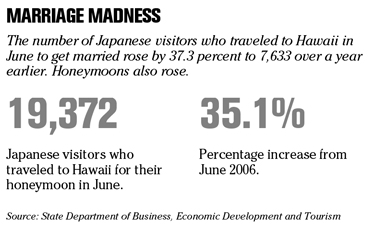 ---
HAWAII
Don Quijote buys store site
Japan-based
Don Quijote Co. Ltd.
is buying four acres of land beneath its Kaheka Street store from
Alexander & Baldwin Inc.
A purchase price wasn't disclosed, but the city's assessed value of the property is $35 million, including $29.3 million for the land. The sale is expected to close by the end of the year, according to a spokeswoman for Alexander & Baldwin.
Representatives for Don Quijote wouldn't comment on the sale.
The Tokyo-based retailer entered the Hawaii market last February, after it acquired Daiei Inc.'s four Oahu stores.
Shidler fund attracts more gifts
The University of Hawaii Foundation has received two large gifts to establish professorships at the University of Hawaii at Manoa Shidler College of Business.
Combined, the two gifts will yield a total of $1.5 million for the college after matching by real estate investor Jay Shidler's own gift fund.
First Insurance Co. contributed $500,000, which will be used for the college's $1 million First Insurance Company Distinguished Professorship. Outrigger executive Jean E. Rolles contributed $250,000, which will be used for the college's $500,000 Jean E. Rolles Distinguished Professorship.
Since the summer of 2006, the Shidler College of Business has awarded 11 professorships and five fellowships.
Isle officials pitch meeting planners
More than 35 Hawaii visitor industry representatives, including officials from the Hawaii Visitors and Convention Bureau, will be selling the islands as a business meeting destination at the upcoming Meeting Professionals International's World Education Conference in Montreal.
The event, which is being hosted this week by the Palais des congres de Montreal, is expected to attract 3,000 meeting professionals. The Hawaii effort will showcase all the islands during the two-day trade show, which will be held tomorrow and Monday.
NATION
Nike, Reebok freeze Vick sales
BEAVERTON, Ore. »
Nike Inc.
and
Reebok International Ltd.
suspended sales of Michael Vick signature apparel including jerseys and shoes a day after the Atlanta Falcons quarterback pleaded not guilty in federal court to a charge of conspiring to run an interstate dog-fighting operation.
Nike, the world's largest maker of athletic shoes, has suspended Vick's contract without pay and will not sell any more products bearing his name at this time, the Beaverton, Oregon- based company said yesterday. It didn't end its relationship with the National Football League player.
Reebok also suspended sales of Vick's jerseys, even though it doesn't have an individual endorsement or sponsorship agreement with Vick, according to a statement from the company.
---
BUSINESS PULSE