---
FAST FACTS HAWAII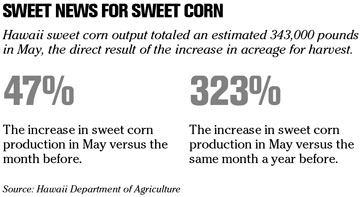 ---
Tour firm in Lakers promotion
Pleasant Holidays
, which offers charter packages to Hawaii and other vacation destinations, is offering a promotion for Los Angeles Lakers fans to see the team take on the Golden State Warriors in two National Basketball Association exhibition games in Honolulu in October.
The Westlake Village, Calif., tour operator is offering packages beginning at $1,289 a person for Oct. 8-12 that will include round-trip airfare from Los Angeles, four nights at the Sheraton Waikiki, a fresh flower lei greeting and round-trip hotel transfers. The charter packages don't include applicable fees and taxes.
Also included are tickets to the two games on Oct. 9 and 11; an exclusive arrival reception including "chalk talk" hosted by Lakers personality Stu Lantz; autograph signings with the Lakers girls; round-trip transfers on game day; and a Lakers T-shirt, tote bag, hat and pin.
Wal-Mart broadens discounts
NEW YORK »
Wal-Mart Stores Inc.
, the world's largest retailer, said yesterday it is cutting prices on more than 16,000 items starting this week in a bid to turn around sales for the critical back-to-school season.
The company said the cuts, which range from 10 percent to 50 percent, are deeper and involve even more items than the 11,000 discounted in the year-ago period.
So far this fiscal year, Wal-Mart has averaged a same-store sales gain of a meager 1 percent, compared to rival Target Corp.'s 4.1 percent increase.
BRIEF CASE
Not as playful:
Hasbro Inc., the nation's second-largest toymaker, says higher taxes and one-time costs drove second-quarter profit well below year-ago results.
Bank bid buoyed: Barclays increased its offer for ABN Amro to $93.2 billion, with help from two Asian financial partners, in the face of a rival bid led by the Royal Bank of Scotland, the British bank said yesterday.
Split helps Halliburton: Halliburton Co. says second-quarter net income more than doubled to $1.5 billion, lifted largely by a $933 million gain from the separation of its former subsidiary, KBR Inc.
Profitable flush: American Standard Cos. agrees to sell its bath and kitchen products business to private investment firm Bain Capital Partners LLC for $1.76 billion in cash.
---
BUSINESS PULSE