---
FAST FACTS HAWAII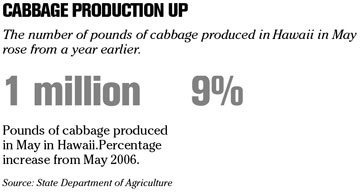 ---
Dumped records bring fine
The state has fined Fidelity Escrow Services Corp. of Hawaii $10,000 for violating the state's new identity theft law.
Fidelity, now defunct, and its principal, Stephen Marn, improperly disposed of thousands of customer records containing personal tax, banking and credit information in a Niu Valley dumpster, according to a March state lawsuit filed by the state's Office of Consumer Protection.
Fidelity has provided proof that it has properly destroyed all other records not taken to the dumpster, the state department of Commerce and Consumer Affairs said yesterday. The department has no indication that any of the information contained in the records was compromised.
---
Mortgage rates steady near high
WASHINGTON » Rates on 30-year mortgages were unchanged this week as a flood of new economic data did not change the general views of financial markets about inflation.
Freddie Mac, the mortgage company, reported yesterday that 30-year fixed-rate mortgages averaged 6.73 percent this week, the same as last week and close to its high point of the year, 6.74 percent. A year ago, 30-year rates stood at 6.80 percent.
Rates on 15-year fixed-rate mortgages edged down slightly to 6.38 percent this week, compared with 6.39 percent last week. Rates on five-year adjustable-rate mortgages averaged 6.35 percent this week, the same as last week. Rates on one-year adjustable-rate mortgages edged up slightly to 5.72 percent from 5.71 percent.
Starbucks and Hershey partner up
SEATTLE »
Starbucks Corp.
, the world's biggest chain of coffee shops, and
Hershey Co.
, the largest U.S. candy maker, plan to create and market a line of gourmet chocolate under the Starbucks name.
The companies will incorporate Starbucks' drink flavors into chocolate products. Starbucks will offer the candies in its stores and in food retailers across the U.S., the companies said yesterday.
---
BUSINESS PULSE