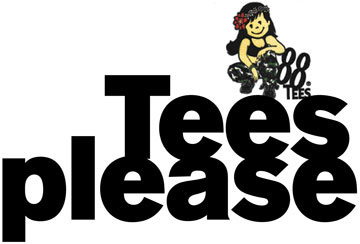 A boutique owner believed in herself enough to build a thriving business on funky T-shirts
YOU WOULD THINK that the name 88 Tees might have been chosen by owner Loukie Wong for auspicious reasons, double eights being lucky numbers for those of Chinese ancestry. But her boutique was named after the year 1988, which she recalls was not a particularly good year for business. As fortune would have it, success did come in staying ahead of the crowd.
» Look for 88 Tees at 2168 Kalakaua Ave. and 2310 Kuhio Ave.

Wong's saga actually began in 1981, when she was working for one of dozens of jewelry vendors at a cart in Duke's Lane in Waikiki and questioning the wisdom of following the pack.
"Everybody was selling jewelry, so then I'm thinking, how come nobody selling clothes? So I told my boss, 'Hey, why don't we sell T-shirts, aloha shirts?'"
He responded by offering cheap T-shirts, but again, Wong had a mind of her own. "I didn't like those T-shirts, so I made my own with nice material."
Opening a cart herself, she said, "Business was so good from 1982, but by 1988 all the people were copying me, and they all sell for so cheap, three T-shirts for $20, so I gave up."
Instead of selling new shirts, Wong, who had a funky style of her own, began selling vintage apparel at a time when buyers were hungry for vintage Levis, T-shirts and aloha shirts. She also found an underground market in youthful, independent dressers looking for affordable apparel no one else had.
The boutique is currently home to vintage and used aloha shirts, jackets and athletic apparel, plus new brand names such as Evisu, Adidas, Junk Food and Rebel Yell.
Of course, there are plenty of 88 Tees designs stacked haphazardly on shelves, due to shoppers' constant sifting and browsing. Women's T-shirts range from $16 to $88, while men's shirts run from $19 to $88. The company name appears in dozens of graphic styles on the shirts, also noted for naively line-drawn, cherubic characters named Kiki, Nana, Gigi, Lulu, Kuku and Yaya, plus Yoyo the poi dog. They were always vaguely Hawaiian enough -- with long dark hair and dressed in bikinis, swim trunks or grass skirts -- to be popular with Japanese tourists shopping for omiyage, and the numbers 88 are close enough to Hawaii's area code, 808, to make sense to Western visitors and locals.
Wong met a chorus of naysayers when she first moved upstairs on Kalakaua Avenue. Even today, for those unaccustomed to looking for the small doorways tucked between large picture-glass windows housing luxurious dioramas that feed temptation, it's easy to overlook the narrow staircase that leads to Ku's funky boutique.
Among those who have found their way to 88 Tees over the years are Japanese singing star Ayumi, actor Jackie Chan, sumo star Akebono and Beyoncé.
"Everybody said if you go on the second floor, you die," Wong said. "Nobody believed in me, but I did OK on the second floor and that's my story."