---
FAST FACTS HAWAII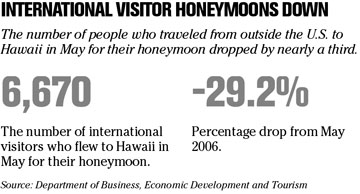 ---
AOL to fix cancellation policies
SAN FRANCISCO » Averting a looming court battle over how it has been handling the exodus from its Internet dial-up service,
AOL
has agreed to make it easier for its remaining customers to leave as part of a $3 million settlement with 48 states and the District of Columbia.
The resolution announced yesterday was driven by a deluge of complaints from AOL customers who said they tried to close their accounts, only to be thwarted in their attempts or discover they were still being billed for services that they thought had been canceled.
Hawaii will receive $45,000 in the settlement, which it will use to fund consumer education and enforcement of consumer protection laws.
Motorola warns of sales shortfall
CHICAGO » Struggling cell-phone maker
Motorola Inc.
warned yesterday that second-quarter results will be worse than expected and it will post an operating loss because of poor results in its mobile devices business in Asia and Europe.
The company also said it no longer expects mobile devices -- its largest business -- to be profitable in 2007.
Weak results had been expected for the quarter, continuing a tailspin that began last fall when aggressive attempts to increase market share by lowering phone prices began to backfire and hurt profit margins. Company executives warned as far back as February that the first half of 2007 would be "rocky."
GE and Abbott end $8.13B deal
NEW YORK »
General Electric
will not buy
Abbott Laboratories
' diagnostics business as planned, the companies said yesterday, because they could not agree on the final terms of the proposed $8.13 billion deal.
GE said the companies decided it was in both of their best interests to terminate their agreement.
"GE and Abbott worked diligently to complete the transaction but were unable to reach agreement on final terms and conditions," the Fairfield, Conn.-based company said in a statement.
---
BUSINESS PULSE