---
TANGO, ANYONE?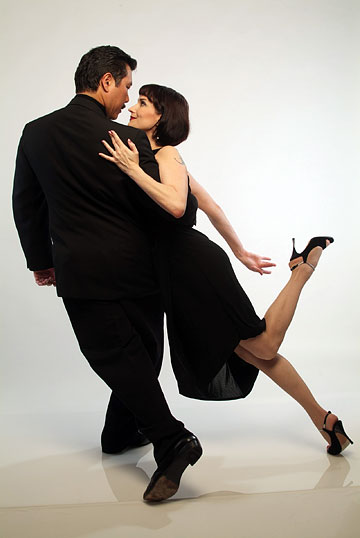 Paris heats up Maui
WAILEA, Maui » Los Angeles socialite and reality TV star Paris Hilton has been seen dining and shopping on Maui, days after being released from jail for a probation violation stemming from an alcohol-related reckless-driving conviction in California.
Hilton was wearing a large hat with sunglasses and a sheer white sundress over a bikini, said Sean Goldberg, who sat next to her at a pool restaurant at the Grand Wailea Resort.
Goldberg and his two other 16-year-old friends, Ian Markell and Kyle Klein, all from Los Angeles, said they saw her at lunchtime Saturday and purposefully sat at the table next to her near the pool.
"She looked hot," Klein said.
Sales of 'Prophecy' tickets start today
Tickets go on sale today for "Prophecy and Honor," starring Richard Dreyfuss, George Segal and KHON TV anchor Joe Moore.
Moore's drama, directed by Glenn Cannon, recounts the court-martial of U.S. Air Force Gen. Billy Mitchell. It plays at 7:30 p.m. Aug. 16-18 and 2 p.m. Aug. 19 at Hawaii Theatre.
Tickets are $25 to $48, with a limited number of opening-night premium seats available at $100, to include a post-show cast party. Discounts are available for military, seniors, students and groups of 10 and more.
Tickets will be sold at the theater box office. Call 528-0506 or visit www.hawaiitheatre.com. Proceeds will benefit the Pacific Aviation Museum at Ford Island.
Service offering free books to kids
Singer Dolly Parton's Imagination Library has extended its services to Hawaii, making free books available to needy children up to age 4 in Kalihi, Maui County and Big Island communities from Keeau to Naalehu.
Sign up for the service at your nearest public elementary school. Books will began arriving by mail in eight to 10 weeks.
Parton begin her Imagination Library in 1996 in her home county in eastern Tennessee, offering a free book every month to young children. Through the Dolly Parton Foundation and a partnership with publisher Penguin Group USA, she has extended the service throughout the country.
The foundation's partners locally are the University of Hawaii Center on the Family and the Hawaii State Department of Human Services. Call 956-4138 or 956-2128.
Live webcast for U.S. troops abroad
"From Hawaii with Aloha," a joint project of Oceanic Cable Channel 16 and the Army, will celebrate Independence Day with a live Web broadcast from Hawaii to U.S. troops abroad.
The two-hour special will air at 2 p.m. tomorrow, repeating at 9 p.m. on OC16, and will be streamed live on www.OC16.tv.
Featured will be live performances by Cecilio & Kapono, B.E.T. and Koa'uka, and comedy sketches by Da Braddahs.
Military families in attendance will be able to send messages to loved ones stationed abroad. Special screenings will be held for troops in Iraq.