---
FAST FACTS HAWAII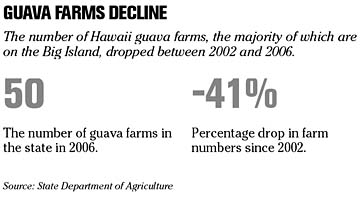 ---
TOUCHING THE SKY
---
HAWAII
Credit union changes name Beginning July 1, the Honolulu City & County Employees Federal Credit Union (HCCEFCU) will become the Aloha Pacific Federal Credit Union.
The name change was made in order to better reflect the credit union's service philosophy, said Wallace Watanabe, president and CEO of the HCCEFCU, as well as to welcome a more diverse and larger membership base.
With more than $415 million in assets, HCCEFCU is the third-largest credit union in Hawaii. Besides a main branch on South Hotel Street, it has additional branches in Waikele and Waimalu, and expects to open a downtown Honolulu branch later this year.
Hale Koa employees form group
A group of Hale Koa employees and other community members, frustrated with lack of information about the ongoing sexual harassment case at the Waikiki hotel, have formed a group to call attention to the problem.
"We're just not going to sit back and wait 180 days until the formal investigation is completed," said Amy Agbayani, former chairwoman of the Hawaii Civil Rights Commission and member of the newly formed Community Alliance Against Sexual Harassment.
Five women have federal complaints pending that allege sexual harassment by a parking manager at the hotel. Alliance members said the Hale Koa's general manager, John Jefferis, assured them he would keep them updated on the resulting investigation, but has not done so.
A&B declares 29-cent dividend
Alexander & Baldwin Inc.
declared a third-quarter dividend yesterday of 29 cents a share that will be payable on Sept. 6 to shareholders of record at the close of business on Aug. 2. It is the second straight quarter that A&B has paid a distribution of 29 cents following an increase earlier this year from 25 cents a share.
The annualized yield on the dividend is 2.2 percent.
NATION
Mortgage rates down for 2nd week WASHINGTON » Rates on 30-year mortgages dipped slightly this week, the second decline after five weeks of increases.
The mortgage company Freddie Mac reported yesterday that 30-year, fixed-rate mortgages averaged 6.67 percent this week, compared with 6.69 percent last week. Rates had hit an 11-month high of 6.74 percent two weeks ago.
Rates on 15-year, fixed-rate mortgages, a popular choice for refinancing, fell to 6.34 percent from 6.37 percent last week. Five-year adjustable-rate mortgages averaged 6.30 percent, down from 6.31 percent. One-year adjustable mortgages fell to 5.65 percent, compared with 5.66 percent last week.
General Motors to sell segment
DETROIT» Shares of
General Motors Corp.
hit a two-year high yesterday after the automaker said it had agreed to sell its Allison Transmission commercial and military business to an investment conglomerate and a private equity firm.
GM shares rose 74 cents, or 2 percent, to $38.15 yesterday after climbing as high as $38.66.
The sale to Onex Corp. and the Carlyle Group includes seven manufacturing plants in Indianapolis and its global distribution network and sales offices.
iMania
iPhone excitement reached epic proportions yesterday as eager customers across the country lined up to be among the first to get their hands on the coveted new cell phone from Apple Inc., released today. Above, Eric Eisher of Berkeley, Calif., recorded music while waiting in line for an iPhone outside the Apple Store in San Francisco yesterday.
---
[ HAWAII INC. ]
New Hires
» Digital Mediums has announced the following new hires:
Maurice Radke
has been named creative director. He will be responsible for creating and executing interactive media concepts including multimedia Web sites, kiosks and computer software. He previously served as a graphic artist at Spunge Media.
Colin Goshi
has been hired as project coordinator. He will be responsible for developing software programs and Web development applications; and providing technical maintenance and client support. He previously served at Consulting Structural Hawaii.
Board elections
» Rehabilitation Hospital of the Pacific has elected the following to its board:
Stanford S. Carr
, president of Stanford Carr Development;
Michael Kalua Ching
, president and owner of Hawaii Gourmet Cookies; and
Glenn Sexton
, vice president and general manager of Xerox Hawaii.
Awards
» The Federal Reserve Bank of San Francisco has awarded
Bank of Hawaii
with an "outstanding" rating for its performance under the community reinvestment act. The rating is based on examining the bank in helping meet the credit needs of the community.
---
BUSINESS PULSE