| | |
| --- | --- |
| | Newswatch |
---
Kauai service set for slain surfer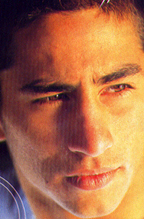 Emery Kauanui Jr., the Kauai-born surfer who died after a beating in front of his San Diego home last month, will be remembered on the Garden Isle in a memorial service on June 17.
Family and friends will gather at Prince Kuhio Park in Poipu for the service, which will be themed "The Royal Man."
Donations are also being collected to fund Kauanui's dream: a surfing camp for kids under 14. To donate, checks can be made to "Emery Kauanui Junior Memorial Fund" and sent to P.O. Box 2302, La Jolla, CA 92038.
Four San Diego men have been arrested and charged with murder in the death of Kauanui, who was 24.
Landfill worker put on paid leave
An employee at the Waimanalo Gulch Landfill has been placed on administrative leave pending an investigation into alleged wrongdoing, officials said.
Specific details were unavailable.
Honolulu police Capt. Frank Fujii said only that the investigation "is at a very preliminary stage right now." He declined further comment.
The landfill is operated by Waste Management Inc. of Houston.
In a written statement, the company said it was recently made aware of an issue regarding an employee at the landfill, but said it would not provide specifics because it is a personnel matter.
"The company is investigating the matter and is fully cooperating with local authorities, including the Honolulu Police Department," the company said. "The employee in question is on paid administrative leave and Waste Management will take appropriate and necessary action if it is determined that a Waste Management employee acted improperly."
Moses picked for veterans office
Gov. Linda Lingle has named former Republican legislator Mark Moses, a retired Marine, to head the state Office of Veterans Services.
Moses will take office Friday as director of the agency that develops policies and coordinates state programs relating to veterans, their dependents and survivors. He will succeed Edward Cruickshank, who resigned.
Moses served five terms in the state House of Representatives, where he was minority whip, caucus assistant leader and policy leader. He represented the 40th District (Makakilo-Kapolei) and formerly Ewa and Kunia. He lost to Democrat Sharon Har in the November election.
He retired from the Marines in 1991 after serving 25 years, much of the time as a naval flight officer on electronic warfare aircraft. His awards include a Navy Achievement Award for administrative and managerial skills, according to a news release.
Airports to get federal funds
Hawaii airports will receive $11.7 million in federal money for terminal improvements and security enhancements, a news release from U.S. Sen. Dan Inouye's office said yesterday.
About $6 million will be spent on security upgrades. The Federal Aviation Administration will give $3.2 million to enhance security at airports in Lihue, Hilo, Kona, Molokai and Lanai, and at Dillingham Airfield. A total of nearly $2.8 million will be provided to the Honolulu and Kahului airports.
"This initiative will integrate Hawaii's eight primary airports into a single, coordinated system that will meet the Federal Aviation Administration's security requirements," Inouye said in the release.
Hawaii will also receive $5.7 million to replace the Hilo Airport terminal building's air-conditioning system, which is 30 years old and no longer adequately provides the needed cooling capacity, Inouye said.
| | |
| --- | --- |
| | Police, Fire, Courts |
---
CENTRAL OAHU
Boy surrenders in arson at park
Police arrested yesterday a boy, whose age was not revealed, for allegedly setting a brush fire that threatened homes near Central Oahu Regional Park on April 27.
The boy turned himself in to police yesterday, and was arrested on suspicion of second-degree arson. He was later released to his parents.
Police said other arrests are forthcoming.
Witnesses reportedly saw two juveniles in the area of the fire, who were identified and held at the scene, police said.
After investigation, police learned the juveniles were allegedly responsible for setting the fire, police said.
The fire, which started on the edges of the park, burned about 20 acres, and came close to homes in the area, a fire official said.
WEST OAHU
Man being sought in alleged rape
A man who allegedly raped a 41-year-old woman Thursday night in Ewa Beach is being sought by Honolulu police.
The woman met the suspect for the first time that night, and took him back to her home about 7 p.m., police said.
The woman told police the man raped her after she refused to have sex with him. Police did not provide a description of the suspect.
Robbery, burglary suspect arrested
Police have arrested a 44-year-old man in connection with a burglary in March.
A 45-year-old man said he was staying alone at a friend's Waipahu apartment on March 31 when the suspect entered without permission.
The suspect allegedly hit the man in the head several times, while the victim tried to fight back. The suspect then took property from the apartment and fled, police said.
Police arrested the suspect Wednesday for investigation of first-degree robbery and burglary.
NEIGHBOR ISLANDS
Show spotlights wanted, missing

A Big Island Crime Stoppers TV program debuted last night featuring a suspected car thief and a couple wanted for questioning in connection with a missing man.
Inspired by the national TV show, "America's Most Wanted," the public access Channel 54 program "Hawaii Island's Most Wanted" is hosted by police Maj. Jay Enanoria who asks the public for information about any wanted or missing persons.
The first show features a missing Hilo man Stephen Lamaka Pua, 69, who was last seen April 13 at the Kaumana home of Sarah Faye Wilson, 28, and Cedrick Donell Darby, 34, who is also known as Walter. Wilson was also later reported missing, police said.
The show also asks for the public's help in finding 32-year-old suspected car thief Christian Alameda. He is 5 feet 6 inches tall, weighs 145 pounds, has black hair and brown eyes, and frequents the Hawaiian Paradise Park area of Puna, police say. He drives an older model Honda CRX and frequently repaints it, police said.
The program airs on Channel 54 5 p.m. Sundays and 5:30 p.m. Fridays, and intermittently on Channel 53. The show is a project of Crime Stoppers Hilo Inc., which partners police with the business community and the media.
Anyone with information is asked to call Crime Stoppers at 961-8300 (Hilo) and 329-8181 (Kona), or the nonemergency police number at 935-3311.