---
FAST FACTS HAWAII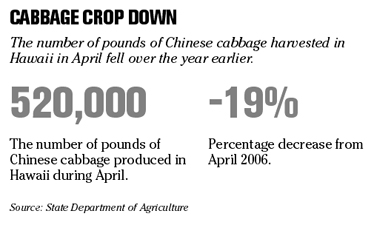 ---
NATION
MasterCard wins in fees ruling
NEW YORK »
MasterCard Inc.
, the world's second- biggest credit-card company, said a court ruled rival
Visa International
must stop charging a fee that penalized merchants for switching to MasterCard's debit-card network.
U.S. District Judge Barbara Jones in New York told Visa USA to repeal its "settlement service fee" and issued an order allowing Visa's top 100 debit-card issuers to terminate their agreements, MasterCard said in a statement yesterday.
Visa said it imposed the fee on banks that left its debit-card network to cover their share of Visa's $2 billion settlement in 2003 of an antitrust suit by Wal-Mart Stores Inc. and other U.S. retailers. MasterCard said the fee illegally restrained competition by discouraging banks from switching from Visa, the biggest credit-card company, to MasterCard.
"They attempted to lock up Visa issuers with this fee, which penalized issuers in a very stringent way," MasterCard general counsel Noah Hanft said in an interview.
Nevada casinos take in $1 billion
LAS VEGAS » Nevada casinos won a record $1.05 billion from gamblers in April, 6.4 percent more than a year earlier, the state Gaming Control Board reported yesterday.
Las Vegas Strip casinos won $529.2 million, up 2.4 percent from April 2006, while downtown Las Vegas casinos won 8 percent more at $56.5 million, the first increase in that market in the last 11 months.
Frank Streshley, senior research analyst for the Control Board, said the statewide increase was stronger than expected.
Slot machine revenues surged 11.4 percent to $736.4 million, partially because winnings from the last weekend of March slid into April, Streshley said.
The 2007 Vegas Grand Prix held April 6-8 helped lift the beleaguered downtown Las Vegas market, which was still down 4.4 percent for the fiscal year that starts in July.
Chrysler buyouts top expectations
AUBURN HILLS, Mich. » Chrysler Group is trying to figure out how to handle a higher-than-expected acceptance rate on buyout and early retirement offers, which were made earlier this year to reduce the automaker's hourly work force.
About 6,400 U.S. workers have signed up for the offers, part of the company's three-year restructuring plan announced Feb. 14. The plan was designed to reduce the number of U.S. production workers by 4,700 this year.
The company wants to cut 11,000 hourly workers in the U.S. and Canada and an additional 2,000 salaried jobs by 2009 in an effort to trim costs.
Chrysler spokeswoman Michele Tinson said yesterday the company is working with the employees and the United Auto Workers to accommodate as many requests as possible, but it may not be able to honor all the requests because it has to keep factories running.
FTC: Whole Foods buy bad for prices
NEW YORK »
Whole Foods Market Inc.
's purchase of
Wild Oats Markets Inc.
would increase concentration of the country's natural and organic supermarkets and lead to increased prices, the U.S. Federal Trade Commission said.
The FTC said June 5 it planned to block the acquisition of Wild Oats, the second-largest natural-foods grocer after Whole Foods. The agency is concerned that the combined company will control too much of the market for natural and organic foods and harm competition.
"Consumers have benefited directly from the price and quality competition between Whole Foods and Wild Oats," the FTC said in a sealed lawsuit filed this week, portions of which were released yesterday. "If the acquisition occurs, those benefits will be lost."
Whole Foods, which agreed to buy Wild Oats for $565 million in February, plans to challenge the FTC's decision.
"The proposed merger is good for all," said Kate Lowery, a spokeswoman for Whole Foods. "We wholeheartedly believe this is without merit."
---
BUSINESS PULSE