---
FAST FACTS HAWAII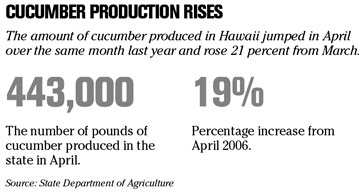 ---
[ HAWAII INC. ]
PROMOTIONS
» Starwood Hotels & Resorts Hawaii has named
Sumithra Balraj
as director of public relations at the Westin Maui Resort & Spa. She will be responsible for identifying, developing and maximizing public relations initiatives for the resort. She previously served as a senior account executive at McNeil Wilson Communications Inc. and has 17 years of public relations experience in the hospitality industry.
» First Hawaiian Bank has named Melvin W.Y. Mow senior vice president and chief credit officer. He replaces Linda Fujitani, who retired June 1. He will be responsible for maintaining the bank's overall credit quality. He has served the bank for 35 years.
» Servco Pacific Inc. has named Keith Nakamura as general manager of the new Servco Auto Leeward complex. He will be responsible for day-to-day sales and service operations for the new complex and completion of its construction. He previously served as group vice president and general manager at Waipahu Auto and has nearly 30 years of experience in the automotive industry.
BOARD ELECTIONS
» The Hawaii Medical Service Association elected the following board members at HMSA's annual membership meeting:
Lisa M.K. Sakamoto
, vice president of finance for Catholic Charities Hawaii;
Ann H. Chung
, director of economic development for the City & County of Honolulu; and
Gene I. Awakuni
, chancellor of University of Hawaii, West Oahu.
---
Prudential to close research branch
TRENTON, N.J. »
Prudential Financial Inc.
said yesterday it would close its small stock research and sales business, which had been described by some analysts as "a distraction" with little value.
The Newark-based company said operations at Prudential Equity Group would be "substantially wound down" by the end of June, resulting in the elimination of 420 jobs at 13 locations worldwide.
Some Wall Street analysts have said the financially struggling unit didn't fit into Prudential Financial's overall business model. Yesterday, at least three brokerage houses chose not to bother writing a report to clients on the news, deeming it immaterial.
Mobile Web makes Nielsen ratings
NEW YORK » More than 33 million people have used mobile phones to access the Internet this year, according to
Nielsen Media Research
, which yesterday announced its new effort to measure such use.
With Nielsen known primarily for its ratings system for television viewing, the announcement is another indication of how it is trying to keep up with rapidly changing entertainment options.
At first, Nielsen is simply offering information culled from interviews of the 30,000 people included in its television sample. Besides the people who have used their phones for Internet access, Nielsen estimated that 8 million people viewed video on their phones during the first three months of the year.
One-quarter of all people aged 18 to 34 use their phones to access the Internet, Nielsen said.
Spending on Web ads hits record
SAN FRANCISCO » U.S. spending on Internet ads hit a new high for the 10th consecutive quarter during the first three months of the year, a trend that has enriched online powerhouses like
Google Inc.
and has distressed other more established media like newspapers.
The first quarter's Internet ad volume totaled $4.9 billion, a 26 percent increase from the same time last year, according to figures released yesterday by the Interactive Advertising Bureau and PricewaterhouseCoopers.
Advertisers have been accelerating their online spending since 2003's final quarter in an effort to reach consumers who are increasingly surfing the Web.
U.S. online ad revenue is expected to climb to about $20 billion this year, up from $16.9 billion last year.
Starwood to add rooms in Asia
NEW YORK »
Starwood Hotels and Resorts Worldwide Inc.
, the third-largest U.S. hotel company, plans to add about 2,400 rooms in Thailand, Cambodia and Vietnam this year to tap the region's tourism growth.
The first W brand hotel for the region will be built this year in Koh Samui, Thailand, the White Plains, New York-based company said yesterday. Starwood is also opening its first hotels under the Four Points brand in Cambodia and Vietnam this year.
Starwood is expanding in Asia to tap the region's growing number of leisure and business travelers. Tourist arrivals to Thailand, Cambodia and Vietnam jumped 28 percent last year, Starwood said. The group plans to expand to 24 hotels and resorts in the three countries within three years, from 13, it said.
---
BUSINESS PULSE