THE WAIT IS OVER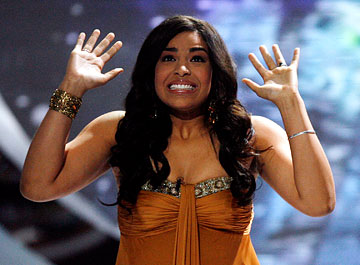 'Idol' winner is a teenager, just like Jordin
Nobody got it right. Nobody. None of the couple of hundred entries in the Star-Bulletin "American Idol" contest guessed all three winners, particularly since odds-on favorite Melinda Doolittle was thirded out last week. Something like 90 percent of our entries predicted Doolittle would be the winner.
But close is good. And, after a debated perusal of potential claimants among the half-dozen remaining entries, plus an examination of the tie-breaking question, 12-year-old Teresa Miller of Kaneohe emerged our winner.
She scores something cool of her choice from the "American Idol" Web site.
Just because she attends 7th grade at Le Jardin Academy, that's not why Miller selected Jordin Sparks as the next Idol, followed by Blake Lewis. "She was just my favorite all along," said Miller. "She was good every time she sang, except for the rock star thing, which was kind of odd.
"I love Blake too. I thought about Melinda, but I also thought LaKisha was great."
What about Sanjaya?
Miller chose her words carefully: "Sanjaya was pretty good, but it was mostly his personality. In terms of singing, he should have left the show long ago."