Dangerous flavored drugs target youths
Colored meth called "Strawberry Quick" is gaining popularity
Mainland drug dealers are targeting new and younger users by disguising dangerous drugs with cute and innocent names like "Strawberry Quick" and "Cheese" that have local officials worried that they could one day reach the islands.
"Strawberry Quick" resembles Pop Rocks, a popular candy among children. It is pink, smells like strawberry and tastes like it. But it is actually crystal methamphetamine -- only easier to ingest and just as deadly -- and has been popping up all over the country, including California and Nevada, in recent months.
"It's a frighteningly imaginative way to lure children to use it," said Dr. Bill Haning, a University of Hawaii Medical School professor who does research on the effects of methamphetamines.
While there have been no reports of "Strawberry Quick" in Hawaii yet, local law enforcement officials have been watching out for it, along with another dangerous drug mix, called "cheese."
"Cheese" is actually a mix of heroin and Tylenol PM that sells for about $2 a hit, making it affordable for younger users, said Keith Kamita, chief of the state's Narcotics Enforcement Division.
The drugs appeal to younger users because they seem less dangerous, but they are every bit as harmful as heroin and crystal methamphetamine, officials warn.
"It's just marketing," said Sarah Pullen, spokeswoman for the Drug Enforcement Administration in Los Angeles. "There has been a great effort in the past few years to let young people know how dangerous meth is. It's forcing producers to get a lot more creative."
---
In a creative attempt to make a profit, at least one Hawaii drug dealer flavored methamphetamine with li hing powder about a year and a half ago.
The pipe turned black, the taste was bitter and the designer's meth business never took off.
Local narcotics officers are hoping that a wave of flavored methamphetamine gaining popularity among younger users in the mainland will meet a similar fate if introduced here.
"In Hawaii the culture is to smoke the meth," said Keith Kamita, chief of the state Narcotics Enforcement Division. "If you try to smoke methamphetamine that's sugar-based, they'll burn."
Drug dealers are getting more innovative, narcotics officers say. And that is frightening.
To lure a new and younger crowd of users, drug dealers add strawberry flavoring to crystal methamphetamine, making it tastier to ingest and easier to snort. They call it "Strawberry Quick," a seemingly innocent name for the deadly drug.
"With the strawberry meth, we've seen something like this and it didn't catch on here," Kamita said.
NAMES MIGHT CHANGE BUT DANGER IS THE SAME
Dealers are luring a new and younger crowd with these emerging drugs given cute names that seem less harmful than they really are. Here are some facts about these drugs, according to the state Department of Public Safety: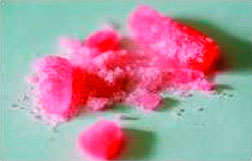 "STRAWBERRY QUICK"
Crushed crystal methamphetamine with strawberry flavoring and bright pink coloring that resembles rock candy or Pop Rocks.
Appeal: The strawberry smell and flavoring makes it easier to ingest and snort, also making it appear less dangerous.
Dangers: The potency is just as strong as normal crystal methamphetamine because the flavor is added during the cooking process, not afterward.
Some symptoms: Severe weight loss, teeth grinding and bad teeth, itchiness that could lead to skin infections, paranoia, sleeplessness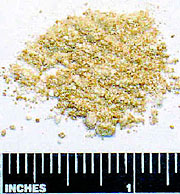 "CHEESE"
A yellowish powder mix of heroin and crushed Tylenol PM or other over-the-counter drugs that is snorted.
Appeal: The dangerous mix sells for $5 for a quarter-gram or $2 a hit.
Dangers: Though mixed with an over-the-counter drug, it still contains heroin. In Dallas there is up to 8 percent of heroin in "Cheese" found there.
Some symptoms: Sleepiness/lethargy, hunger, headaches, muscular pain
Though there have been no sightings of "Strawberry Quick" in Hawaii, local officials have been keeping a close eye on what's been happening across the country in recent months. "Strawberry Quick" has been found in California and Nevada, which has some parents fearing that it will find its way into the islands.
"To take a child's innocence and to take candy and turn it into a weapon -- how do you combat that?" said Robin Felber, a Makawao, Maui, resident who has an 11-year-old daughter. "It looks just like candy. We have enough to worry about as parents, but something like this ..."
Sarah Pullen, spokeswoman in Los Angeles for the U.S. Drug Enforcement Administration, said drug dealers creating "Strawberry Quick" are intentionally targeting younger customers to get longtime buyers.
Younger users, who were taught that meth is bad, might be tempted to buy it because they think the smell and flavor will dilute the drug's potency. That is false marketing, Pullen said.
"It's being processed and produced with the flavoring," Pullen said. "So it's every bit as strong and pure."
Another drug targeting younger users, called "Cheese," also has local officials worried.
"Cheese" is a yellowish powder mix of heroin and Tylenol PM that began in Texas and is linked to the death of 19 teenagers in Dallas.
"Cheese" has been mainly isolated to Texas, Pullen said. However, Kamita said he is more worried about "Cheese" gaining popularity in Hawaii.
It is cheap -- as low as $2 a dose -- that makes it appealing to younger users. Kamita said he has been warning Hawaii's school students of the dangers of "Cheese" and "Strawberry Quick" through presentations.
While it is impossible to predict whether these drugs will emerge in Hawaii, local officials warn parents to keep open communication with their children.
"We've been lucky so far," Kamita said.
---
The Associated Press contributed to this report.