STYLE FILE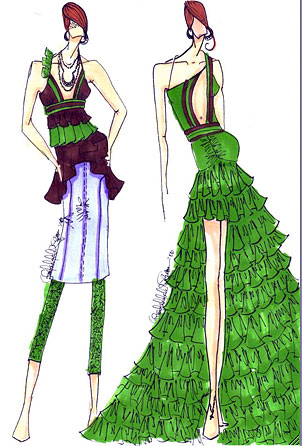 KINI ZAMORA
Fashion at the Stadium
The Aloha Stadium Swap Meet will be the setting Saturday for a Mother's Day Fashion Show featuring the work of Kini Zamora, a graduate of Honolulu Community College's Fashion Technology Program who also attended the Fashion Institute of Technology in New York City. He will be showing 60 to 70 pieces.
The show will take place in the Visitor Parking Lot Section 4-D, near the bus lot, from 10 a.m. to 1 p.m. A barbecue and Pepsi Garden open to 3 p.m. will add more fun to the day.
The Aloha Stadium Swap Meet is open from 6 a.m. to 3 p.m. Wednesdays, Saturdays and Sundays. Admission is $1 per person, with children younger than 11 admitted free. Call 486-6704 or check www.alohastadiumswapmeet.net.