---
FAST FACTS HAWAII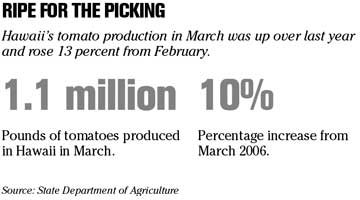 ---
WestJet expands Hawaii service
WestJet Airlines Ltd.
is expanding its nonstop service from Vancouver, British Columbia, to Hawaii with daytime flying that will complement its existing winter schedule that begins Nov. 4.
Beginning Dec. 15, the Calgary, Alberta-based carrier will increase service between Vancouver and Honolulu from seven flights to 11 per week with the addition of four times weekly daytime service, and is expanding Vancouver-Maui service from seven to 10 flights a week with the addition of three daytime flights weekly.
"Guest feedback revealed a desire for daytime flights to Hawaii and we are pleased to offer a more flexible and improved schedule to Honolulu and Maui this winter," said Bob Cummings, WestJet's executive vice president of guest experience and marketing.
In addition, WestJet Vacations, which started service in June 2006, said it expects to double its Hawaiian vacation package offerings with interisland, family, beach, and romance packages, as well as adventure tourism.
---
Delta exits bankruptcy leaner
ATLANTA »
Delta Air Lines Inc.
waved farewell to bankruptcy protection yesterday and put down a welcome mat for a redesigned logo after surviving a hostile takeover bid during a 19 1/2-month reorganization that saw it shed billions in costs.
The board of directors of the Atlanta-based company will now turn its attention to picking a new leader to replace outgoing Chief Executive Gerald Grinstein and deciding whether to sell or spin off regional feeder carrier Comair.
Grinstein, 74, said in an interview during a bankruptcy exit celebration at Delta's headquarters that he expects choosing a successor for him to be the first priority for the board.
Delta, the nation's third-largest carrier, also unveiled plans for a new paint job for its planes, featuring the company's three-dimensional red logo flying across a blue background on the tail of aircraft. It will take four years to put the new livery on all Delta planes.
Verizon earnings fall 8.4 percent
NEW YORK »
Verizon Communications Inc.
's first-quarter earnings fell 8.4 percent to $1.5 billion as strong showings in the cell phone business and the crucial FiOS Internet and TV initiative were offset by the loss of income from assets the company sold over the past year.
The profit reported yesterday also was hurt by a larger-than-expected loss of traditional telephone customers to cable TV companies and other rival providers, but the bottom line edged most Wall Street forecasts.
The profit for the first three months of 2007 amounted to 51 cents per share. In the same period last year, before Verizon's spinoff of its phone directories business and another asset sale, earnings totaled $1.63 billion, or 56 cents per share. The latest results included a loss of 5 cents per share on the forced divestiture of Verizon's stake in a Venezuelan telecommunications company as the government there nationalized assets.
---
BUSINESS PULSE