---
BENEFIT EVENT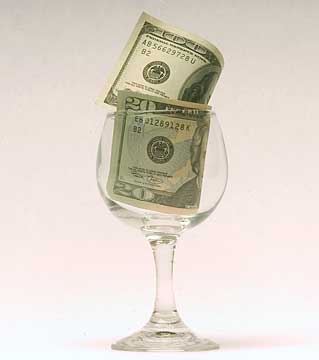 STAR-BULLETIN / 2005
Wine tastings serve as fund raisers
Enjoy some wine at these events and know you are doing more that just seeing to your own pleasure:
» The 'Onipa'a Chapter of the American Business Women's Association is hosting a wine tasting and silent auction to raise scholarship funds, 6 to 8:30 p.m. Friday at the Gentry Pacific Center, first floor. Tickets are $25. Call 284-1311, or e-mail emilyb@cbpacific.com. The 'Onipa'a chapter has given out more than $40,000 in college scholarships to Hawaii students over 28 years.
» Saint Louis School Parent/Teachers Guild's "Under the Stars at Kalaepohaku" wine tasting benefits the student financial aid fund, 5:30 to 9 p.m. Monday at Mamiya Theatre, on campus. Dwight Otani (class of '73) is providing the wines from his private reserve. Labels include Coho, Voces, T-Vine, Spellitich, Madrigal, Miner, Paradux, Cliff Lede, Spellitich, Rombauer and Ferrari Carrano. Tickets are $100. Call 358-9986 or 739-7777.