Kakaako has a doggie day spa but no early learning center
The Hawaii Community Development Authority is putting together an Advisory Working Group to develop a strategic plan that includes Hawaii residents' vision for the Kakaako waterfront area. Of the many proposed uses for this broad stretch of land, one springs to the top: an early learning center, which accepts infants to school-age children. The Kakaako Makai area is an ideal site to serve the needs of parents working in the downtown area as well as Waikiki, by providing early education in a convenient location. An early learning center would be an additional gem next to the Children's Discovery Center located in this area.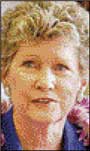 Our Legislative Keiki Caucus and our Women's Caucus have focused on child care this year, the latter having introduced a bill that addresses the lack of child-care facilities and services. The reason for our focus is obvious. Early childhood learning has a proven positive effect on children's development. Today, immense insights are gained from neurological science about cognitive development in babies, which recommend fostering an infant's biologically innate desire to learn and experience. During the child's first three years, the brain almost reaches its full adult size. According to studies, early stimulation, combined with the child's already existing motivation to learn, contributes to an increased IQ, whereas a lack of stimulation leads to a decrease in motivation to learn.
There are about 78,000 children up to four years old in Hawaii, and only about 28,000 child-care spaces, many of them not accepting infants and toddlers. It is well documented that affordable, quality child care is an effective tool in helping parents to enter and remain in the workforce. However, the shortage of well-trained staff and facilities, especially in the downtown Honolulu area, make it difficult for working parents to find child care.
A survey of more than 7,000 teachers found that 35 percent of students were considered not ready to successfully participate in kindergarten, ranging from 23 percent in North Carolina to 47 percent in Hawaii. The most promising strategy for supporting readiness is to increase access to high-quality early childhood education. I strongly believe that infant and toddler education is an investment in Hawaii's social and economic future, but, more important, it is crucial for laying the foundation of our children's success in school as well as in adulthood. Ultimately, it is necessary to have a systemic approach that not only increases the availability and affordability of care but also addresses the quality.
With the establishment of the HCDA's advisory group, those members have the opportunity to establish a much-needed child-care facility at Kakaako Makai. The center should accommodate the whole range of preschool children to serve our working families. Early childhood learning advocates must be included on HCDA's Community Advisory Panel.
---
Rep. Cynthia Thielen, a Republican, is the assistant minority floor leader in the state House. She represents Kailua and Kaneohe Bay.