| | |
| --- | --- |
| | Island Mele |
---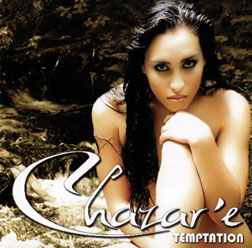 Temptation
Chazar'e
(Faith Music International FMI-001)
Chazar'e (birth name Chasare Belles) and her producer/composer/arranger, Mark Yokoyama, are aiming at several music markets with her debut album. They open with a pair of Jawaiian songs, one featuring a guest Jamaican impersonator that sounds perfect for local radio play. Another song has enough Spanish lyrics to possibly introduce to the Hispanic-American market on the mainland.
Most of the others are soft and seductive "urban"/pop originals that should appeal to fans of Brandy's languorous laments. Chazar'e croons softly and somewhat sadly of love won and love lost -- lost, for the most part. The title "Believe in Me" sums up the theme of that song perfectly, as she implores the love of her life to believe in her instead of looking elsewhere.
Although Yokoyama also arranged and sequenced almost all the music -- soft pop and reggae-lite alike -- almost all the lyrics are by Chazar'e, and she expresses herself in convincing style.
Soft Jamaican rhythms bring the album full circle as Chazar'e and Yokoyama close with two final reggae-lite numbers. "Life's Not Fair (Original Version)" shows that she doesn't need that guest rapper to make a splash as a local Jawaiian/pop artist.
---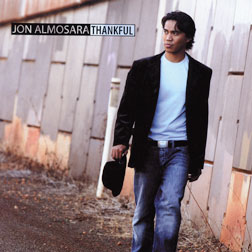 Thankful
Jon Almosara
(No label - 1942)
Vocalist Jon Almosara teamed up with producer Ben Gutierez and arranger/music programmer Rick Lepule for this beautifully crafted debut. Fans of Jordan Segundo will likely embrace Almosara as well.
The liner notes reveal that Almosara's Christian faith is an important part of his life and music, but approximately half the songs here -- originals and remakes alike -- are mainstream love songs. The Christian themes in others are muted and a matter of individual interpretation.
The lead-off song, "I'm Thankful," can be heard as a straightforward religious anthem, but since God and/or Jesus is never mentioned by name, the lyrics could just as easily be expressing the wondrous feeling that comes with finding the love of a lifetime. The most remarkable thing about the song, however, is that it is an original by Almosara, Gutierez and Lepule. Call it pop or call it religious, local songwriters rarely come up with English-language songs of such quality.
Religious themes come to the fore elsewhere as Almosara interprets the work of other Christian composers, but he also proves himself an appealing mainstream balladeer with a straight pop remake of "Up Where We Belong."
Lepule backs Almosara with soft synth-based pop arrangements for the most part; edgy up-tempo rhythms make "Sea of Dreams" a welcome change of pace.
---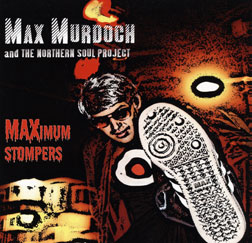 MAXimum Stompers
Max Murdoch and The Northern Soul Project
(Pass Out Records - POR4803)
Fernando Pacheco -- of Pimpbot and Go Jimmy Go fame -- takes on yet another guise as producer and guest trombonist on this previously unknown group's debut album. The personnel are Max Murdoch (vocals), Livingston (organ, piano and clavelectro), Higgins (electric bass), Gunther (drums) and Twila and Bernice (background vocals).
The mix of voices and Livingston's various keyboards combine to give the group a slightly down-at-the-heels sound that suggests a group of street people jamming in Aala Park, and which makes them entertaining in an alt-rock garage-band sort of way. To paraphrase John Denver, "They're a little bit funky and a little bit tongue-in-cheek." There's a touch or two of Frank Zappa in play here as well.
The opening song, "Soul Rival," evokes instant comparisons with the Bar-Kays' 1967 hit, "Soul Finger," but there's little sense of borrowed ideas in the songs that follow it.
(Warning: Spoiler ahead). Curiosity seekers will find the album even more impressive when they read in the liner notes that "All the characters ... are performed by Fernando "The Love Machine" Pacheco. All the instruments are performed on the Casio CTK-515 except the trombone ... that's real."
John Berger
, who has covered the local entertainment scene since 1972, writes reviews of recordings produced by Hawaii artists. See the Star-Bulletin's Today section on Fridays for the latest reviews. Reach John Berger at
jberger@starbulletin.com
.