---
FAST FACTS HAWAII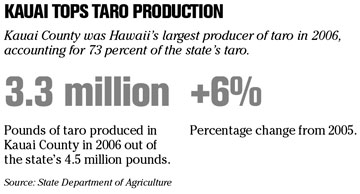 ---
Corbin donations reach $500,000
Gifts toward establishing the Donald A. Corbin Distinguished Professorship in Accounting have passed the $500,000 mark, the University of Hawaii at Manoa's Shidler College of Business said yesterday.
Donations have been received from Ernst & Young LLP, PricewaterhouseCoopers, KPMG, KMH, Deloitte & Touche, Grant Thornton, Accuity, Hawaii Association of Public Accountants, Nishihama & Kishida, Donald and Martha Corbin, Ross and Dayle Murakami, Henry Montgomery and Earl and Joy Fry.
The university's goal is to raise $750,000 for the endowment.
A highly regarded professor since 1961, Donald Corbin has been an inspiration to many faculty and students. Corbin retired in 1989, but has continued to advise the School of Accountancy, serving on its advisory board and helping to guide the redevelopment of its curriculum.
Shipper Matson marks 125 years
Matson Navigation Co.
, launched on April 10, 1882, when Capt. William Matson sailed his three-masted schooner Emma Claudina from San Francisco Bay to Hilo with 300 tons of food, plantation supplies and general merchandise, reached a milestone yesterday when it marked 125 years of Pacific shipping.
The company plans to celebrate the anniversary in a number of ways throughout the year, including special events with employees and customers.
Matson, the largest ocean shipper in the islands, serves Hawaii, Guam and Micronesia from the West Coast and has a weekly service from Ningbo and Shanghai in China to Long Beach, Calif.
Young Brothers gets certification
Young Brothers Ltd. and
Hawaiian Tug & Barge
have earned safety and quality management certifications for their marine operations.
The International Safety Management Code certification measures the safe operation of ships and pollution prevention, and the International Organization for Standardization 9001:2000 certification looks at quality management standards for business, government and industry.
Certifications were awarded after a three-day audit in February of Young Brothers' and Hawaiian Tug & Barge's offices and vessels. The audit included assessments of all safety and quality-related processes, systems and procedures by the American Bureau of Shipping Quality Evaluations Inc.
Mesa adds two isle executives
Mesa Air Group Inc. has beefed up the Honolulu office of interisland carrier go! with the addition of two people to its senior staff.
Frank Among, vice president of sales for Honolulu-based EZrez Software since 2000, was named vice president of e-commerce and will start Monday.
Christopher Wyland, formerly the vice president of sales and marketing for California-based The Best Of Inc., recently joined go! as vice president of business development.
Alcoa profit jumps
Alcoa Inc., the world's biggest aluminum maker, said yesterday that first-quarter profit rose 9 percent on higher metal prices and sales. Above, Rodger Cox inspects a roll of aluminum during processing in the Alcoa Warrick Operations plant in Boonville, Ind., in October. The Pittsburgh-based company earned $662 million, or 75 cents per share, during the quarter, compared with $608 million, or 69 cents per share, during the same period last year.
---
BUSINESS PULSE