---
FAST FACTS HAWAII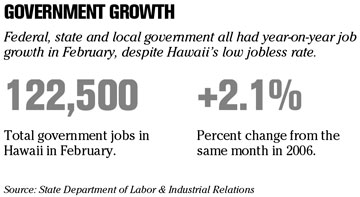 ---
Seattle bank, Bankoh in ATM deal
HomeStreet Bank
customers will be able to access their accounts for free at
Bank of Hawaii
's automated teller machines beginning tomorrow.
The Seattle-based bank, which has one branch and one mortgage office in Honolulu, said its customers also have a similar arrangement in Washington and Oregon with Key Bank ATMs.
"Through our relationship with Bank of Hawaii, HomeStreet customers will now have access to over 400 ATMs in Hawaii and the Pacific islands for cash withdrawals, transfer of funds and balance inquiries, all free of charge," said Mona Choy-Beddow, Hawaii region retail banking manager for HomeStreet.
HomeStreet has assets of more than $2.4 billion and 30 branches within its network.
[ HAWAII INC. ]
NEW HIRES / PROMOTIONS
» Hagadone Printing Co. has announced the following new hires:
Melissa Villaroman
as publications coordinator, and
Matthew Schulze
as customer service representative.
» Nishihama & Kishida, CPAs Inc. has promoted Jung Kusuda and Oanh Hayden to audit seniors.
---
Disney draws 113 million visitors
ANAHEIM, Calif. »
Walt Disney Co.
, the world's largest theme-park operator, increased attendance at its resorts by 6 percent last year, according to a trade group.
Attendance rose to 112.5 million visitors in 2006 from a year earlier, buoyed by new attractions, Burbank, Calif.- based Themed Entertainment Association reported today. Disney resorts were the eight most-attended parks in the world.
Disney is buying new cruise ships, developing luxury hotels and adding rides to drive revenue at its parks and resorts. Disney's Animal Kingdom near Orlando, Florida, had an 8.6 percent rise in visitors, the largest increase of any U.S. theme park, after opening its Expedition Everest rollercoaster.
Labor board charges FedEx
WASHINGTON »
FedEx Corp.
, the world's largest air-cargo carrier, sought to thwart a Teamsters organizing drive by firing four workers who showed interest in the union, the National Labor Relations Board said in a complaint.
FedEx also pressured delivery workers in Northborough, Mass., to say whether they or colleagues supported the union and told workers the 2005-2006 organizing effort would be futile, according to the complaint approved by Rosemary Pye, the labor board's regional director in Boston.
The case centers on whether the workers are contractors, as FedEx maintains, or employees, as Pye decided in a separate ruling in September.
Italian firms win Yukos auction
MOSCOW » Two Italian energy companies,
Eni SpA
and
Enel SpA
, won a $5.83 billion auction for assets of the bankrupt Yukos oil company yesterday and quickly offered to bolster the Kremlin's control of energy sector by selling the bulk of them to state gas monopoly Gazprom.
It was the first time foreign firms have purchased assets of OAO Yukos at a series of controversial auctions aimed at liquidating the company.
---
BUSINESS PULSE