PA'I AWARDS
1ST PLACE, FEATURE PHOTOGRAPHY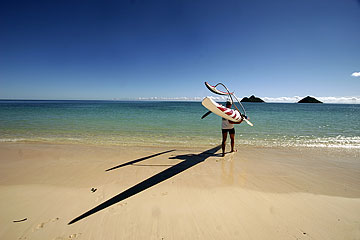 Straight shooters
Star-Bulletin photographers sweep top honors at the Pa'i Awards for journalistic excellence
All three of the award-winning images on this page capture the essence of their subjects, but they also offer a glimpse into the souls of their creators. The approaches in the images reflect decisions made in an instant by the photographers as they aimed for timelessness.
Three unique photos from three unique thinkers won top honors at last week's Pa'i Awards, issued by the Hawaii Publishers Association.
Nearly all journalists aim to serve the community in which they live, by interpreting stories of the people, places and events they cover. The resulting images are usually imparted with a point of view, unintended or otherwise.
Photojournalists are the eyes of the community, representing the reader and interpreting the world around them. In complementing an article, in the best of circumstances, a news photograph offers an insight that goes beyond the written word, beyond a mere statement of fact or a plain record of an event.
1ST PLACE, SPOT NEWS PHOTOGRAPHY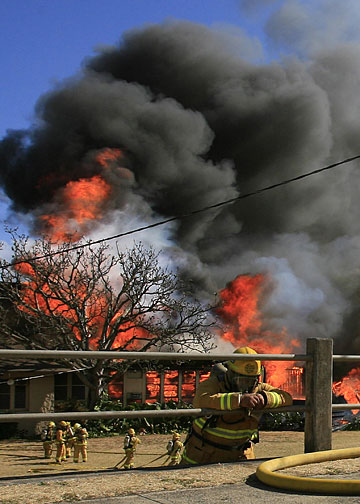 Just as a writer brings personality and character to prose, a photographer brings a unique perspective to each image captured. More than a few decisions about light, composition, relative location and perspective -- as well as the choosing the moment to trip the shutter -- are made in a mere instant.
Judging any visual art can be subjective, often relying on the mood of a judge on a given day, with personal biases coming into play. A few technical rules govern the judging of photography, but panel judging multiplies the variables. Group dynamics can manifest in "horse trading," if not downright politicking.
Dennis Oda, a staff photographer of 25-plus years, once said to me, "I'd rather be lucky than good." It was a statement made out of modesty that belies the talent and commitment to the profession exhibited by himself and his co-workers represented here. Lucky? Maybe. Good? No, excellent.
All three photographs and their creators are wonderful examples of visions recognized.
2ND PLACE, FEATURE PHOTOGRAPHY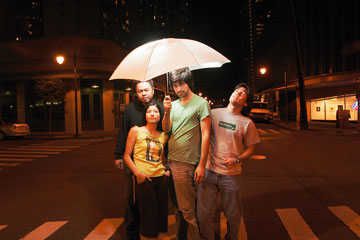 ---
George F. Lee is the Star-Bulletin's photo editor.