---
FAST FACTS HAWAII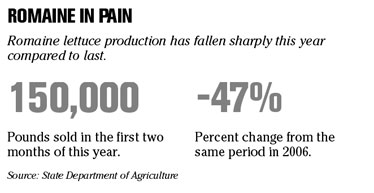 ---
HAWAII
HawTelcom's CFO departing
Hawaiian Telcom Communications Inc.
today said its chief financial officer, Daniel O'Brien, will be leaving the company by the end of April.
Hawaiian Telcom spokesman Dan Smith said he did not know what O'Brien's plans were after his departure. But the company said it planned to announce a successor in the near future, and that O'Brien will work through the transition to a new CFO.
Separately, the company said Robert Reich was named vice president/controller as of April 16. He will replace Patrick Hogan, who recently announced his resignation.
HELCO pares back rate request
Hawaii Electric Light Co., which serves about 74,000 customers on the Big Island, has reached a settlement with the state Consumer Advocate to reduce its rate-increase request to 7.58 percent from 9.24 percent.
In addition, HELCO has agreed to write off approximately $13 million for costs associated with the Keahole generating plant expansion project, according to an 8-K filing yesterday with the Securities and Exchange Commission.
The write-off will result in parent company Hawaiian Electric Industries Inc. taking a $7 million after-tax charge in the first quarter that ends tomorrow.
If the settlement is approved by the state Public Utilities Commission, HELCO's modified rate increase will generate $24.6 million in additional revenue rather than the $29.9 million it originally applied for in May 2006.
Island Air outsources handling
Aloha Airlines
will provide ground-handling services for code-share partner Island Air at four airports on Maui, Kauai and the Big Island beginning next month, according to the two Hawaii carriers.
Under a new agreement between the two privately held airlines, Aloha will take care of ground-handling services for Island Air at Lihue, Kauai; Hilo and Kona on the Big Island; and Kahului, Maui.
Island Air will continue to service its own flights in Honolulu, as well as Lanai, Molokai and Kapalua, Maui.
Aloha was the sister carrier of Island Air until May 2004 when Island Air was sold to San Francisco-based Gavernie Holding Inc. by corporate parent Aloha Airgroup Inc.
NATION
Circuit City fires 3,500 workers
NEW YORK » A new plan for layoffs at Circuit City is openly targeting better-paid workers.
The electronics retailer, facing larger competitors and falling sales, said yesterday that it would lay off about 3,400 store workers -- immediately -- and replace them with lower-paid new hires as soon as possible. The laid-off workers, about 8 percent of the company's total work force, would get a severance package and a chance to reapply for their former jobs, at lower pay, after a 10-week delay, the company said.
Analysts and economists said the move is an uncertain experiment that could backfire for the chain. The risks: Morale could sink and customers could avoid the stores. Also, knowledgeable customer service is one of the few ways Circuit City can tackle competitors that include Wal-Mart Stores Inc., they say.
"This strategy strikes me as being quite cold," said Bernard Baumohl, executive director of the Economic Outlook Group.
WORLD
Australia-Hawaii cable planned
SYDNEY, Australia » Australia's
Telstra Corp.
will invest in a 5,600-mile undersea cable to Hawaii to improve telecommunications links between Australia and the United States, the company said today.
Telstra Chief Operations Officer Greg Winn said the cable would allow increased data transmission capability to the United States while significantly reducing Australia's reliance on foreign-owned companies in order to compete globally.
The project is expected to be finished by mid-2008. Telstra did not say how much the new cable would cost.
---
BUSINESS PULSE