---
FAST FACTS HAWAII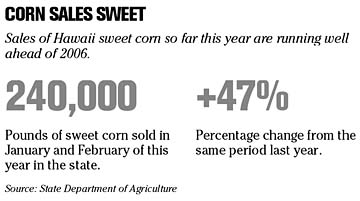 ---
[ HAWAII INC. ]
New Hires / Promotions
» NRT Inc. has promoted
Chason Ishii
to president of Coldwell Banker Pacific Properties. He assumes the responsibilities held by managing directors Herb Conley and Scott Bradley, who will be transitioning from their current roles to serving on the company's board of directors. Ishii will oversee six residential real estate brokerage sales offices, a sales force of more than 450 agents, its commercial real estate operation, national relocation, agent services, marketing, acquisitions and the new homes and projects division. He previously served as group vice president for Servco Pacific Inc. before joining CBPP in 2000.
» Sheraton Moana Surfrider has hired Keith Mallini as director of food and beverage. He will be responsible for maintaining food and beverage quality, service and merchandising while overseeing the transformation of operations during the Westin re-branding of the hotel. He previously was director of food and beverage at Royal Kona Resort.
» The Kahala Hotel Resort has hired Paul Telford as spa director. He previously was spa director of the Four Seasons Resort Punta Mita in Mexico.
» Kiewit Building Group has promoted Tom Broderick to Honolulu operations manager from general superintendent. He will oversee operations for all projects in the Hawaii area including those on Oahu, Maui and the Big Island. He has been with Kiewit since 1981.
» Loomis-ISC has hired
Gary Hooser as vice president of public affairs. Hooser currently is the majority leader of the state senate and will serve Loomis-ISC between May and December when the Legislature is not in session.
» Hawaii Pacific University has hired Kenneth T. Uemura as vice president and chief financial officer effective April 1. He replaces Lloyd Fujie, who passed away on December 28, 2006. Uemura currently serves as chief financial officer, treasurer, and corporate secretary of Pomare Ltd., also known as Hilo Hattie. He brings more than 35 years of professional experience.
» The Shidler Group has hired Dallas E. Lucas as chief executive officer of Pacific Office Properties Trust Inc. He will oversee the new West Coast office real estate investment trust that will acquire and operate office properties in Honolulu, San Diego, Los Angeles and Phoenix. He previously served as executive vice president and chief financial officer of Maguire Properties Inc. for five years.
» Bennet Group Strategic Communications has announced the following new hires: Charlisse Chang, as account executive, who will oversee several high-profile accounts in the public health and education fields, and previously was with Milici Valenti Ng Pack; and Crystal Yamasaki, as assistant account executive, who will oversee accounts in the retailing, architecture and public health fields, and previously was with the Building a Generation literacy program in California and interned at McNeil Wilson Communications.
---
HAWAII
Hoku breaks ground in Idaho Hoku Materials broke ground yesterday on its much-anticipated $260 million polysilicon production plant in Pocatello, Idaho.
The subsidiary of Kapolei-based Hoku Scientific Inc. said the 2,000-metric-ton-per-year production plant is expected to be completed in the second half of 2008, with polysilicon shipments planned for the first half of 2009.
Hoku, which has a $370 million contract to supply the polysilicon for solar panels to Osaka, Japan-based Sanyo Electric Co. Ltd., said financing for the plant will come from customer prepayments and debt.
In another development, Hoku said it has shifted its engineering contract for the plant to VECO USA Inc., ending a pact with CH2M Hill Lockwood Greene that was announced in August. The value of the contract with VECO was not disclosed.
Hoku said VECO will provide complete engineering, procurement and construction services for the plant from design through construction and startup.
San Diego firm wins Hickam deal
San Diego-based
Science Applications International Corp.
has won a nearly $63 million computer contract from Pacific Air Forces based at Hickam Air Force Base.
The contract provides for engineering and technical services to support communications-computers systems for Pacific Air Force command, control, communications, computers, intelligence, wargaming and force protection.
Solicitations began in October 2005 for the contract which ends October 2012.
ML Macadamia keeps dividend
Big Island-based
ML Macadamia Orchards LP
declared yesterday a dividend of 5 cents per Class A unit that will be payable May 15 to unit holders of record as of Friday.
The state's largest grower has maintained its dividend at 5 cents for 13 straight quarters and has distributed payouts for 84 consecutive quarters dating back to the inception of the partnership in 1986.
NATION
Delta sets April 30 emergence
ATLANTA »
Delta Air Lines Inc.
expects to emerge from bankruptcy protection April 30 with an eye on improving customer service and selling more assets to build shareholder value, it said yesterday, raising the possibility it could shed feeder carrier Comair.
While the nation's third-biggest airline did not say in documents prepared for an investor conference what assets it plans to sell, Chief Financial Officer Ed Bastian suggested that Delta regional subsidiary Comair Inc. could be a target.
The investor documents, which Delta filed with the Securities and Exchange Commission, suggested Delta may have moved up the date of its planned emergence from Chapter 11. It had said in a statement March 20 it expected to emerge from bankruptcy in early May.
Delta sought bankruptcy protection from creditors in September 2005.
It is expected to announce later this week who will serve on its post-bankruptcy board of directors. The board will pick a new chief executive officer to replace Gerald Grinstein, who has said he plans to step down sometime after Delta exits Chapter 11.
Merck wins 10th Vioxx case
EDWARDSVILLE, Ill. » Jurors in the Midwest's first trial over the once-blockbuster painkiller Vioxx yesterday cleared the drug's maker in the 2003 deadly heart attack of a 52-year-old woman.
A Madison County court jury deliberated over two days before siding with Merck & Co., which had argued that Patty Schwaller's weight and other health issues might have posed risks that better explain her collapse and sudden death.
Schwaller had taken Vioxx for about 20 months. Her husband had claimed that Vioxx contributed to his wife's death and that Merck failed to sufficiently warn consumers that the drug increased the risk of cardiovascular problems.
The victory was Merck's 10th in 15 cases that have been tried in the mushrooming litigation over the drug Merck pulled off the market in 2004
---
BUSINESS PULSE