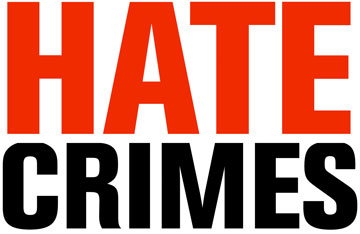 A man who bullied neighbors is among 6 incidents last year
But the cases are "isolated incidents," a state official says
The case of a Windward Oahu man who terrorized his neighborhood ranks as the most serious of six hate crimes reported yesterday in the state attorney general's annual summary for 2006.
The six crimes were reported in Honolulu and represent by far the largest tally in the five years that the state has been preparing the report.
Two hate crimes were reported statewide in 2002 and one crime in each of the three subsequent years.
Jim Fulton, spokesman for the Honolulu Prosecutor's Office, said yesterday the increase is no cause for alarm bells.
Standing out among last year's crimes is the case of David Domingues, who is serving a five-year prison term for terrorizing his Ahuimanu neighborhood for more than a decade.
Domingues, 39, was convicted of first-degree terroristic threatening after neighbors complained that he routinely screamed at them and threatened to kill them and burn down their homes.
The case qualifies as a hate crime because he used anti-white, anti-Japanese and anti-homosexual epithets.
---
A hate crime is defined in Hawaii as arising from "hostility toward the actual or perceived race, religion, disability, ethnicity, national origin, gender identity or expression, or sexual orientation" of the victim.
By that definition, there were six hate crimes in Hawaii last year, according to a summary released yesterday by the state attorney general.
While the number is higher than in previous years, officials emphasized that the overall numbers are so low that the increase has no statistical significance.
And only two of the cases qualify as "classic" hate crimes in which the offenders "deliberately and without provocation targeted their victims based solely on their biases," the report notes.
In those two cases:
» A group of young men shouted anti-white epithets at another group walking on a sidewalk in Waikiki. The first bunch included a 21-year-old Hawaiian who attempted to kick and punch one of the victims.
» After shouting anti-Arab and anti-Muslim epithets, two military servicemen assaulted three adult men leaving a bar downtown. Notably, the person perceived as Arab and Muslim was neither.
In determining a hate crime, the state relies on the same 14 benchmarks used by the FBI. The first is when the offender and victim are of a different race, religion, ethnic group or national origin, sexual orientation, or when one has a disability.
Other benchmarks include bias-related statements, gestures, drawings, symbols or graffiti, and the demographics of the community.
Paul Perrone, chief of research and statistics for the state Department of the Attorney General, said yesterday all six cases are unrelated, "isolated incidents" that signal no trend.
"Some of these could have just as easily been determined not to be hate crimes," Perrone said. "That determination is inherently subjective to a very high degree."
Does an ethnic epithet suggest a motive for a fight? Or is it merely something tossed off in the heat of the moment?
"It's difficult to dissect that sort of incident," Perrone said.
The six include the high-profile case of David Domingues, who terrorized his Ahuimanu cul-de-sac for more than a decade before his neighbors took action. Convicted of felony terroristic threatening, Domingues is serving the maximum term, five years. But the prosecutor did not seek enhanced hate-crime sanctions in the case.
The remaining cases, all misdemeanors, involve altercations and also possibly "mentally impaired offenders with somewhat nebulous biases and intent."
The single neighbor-island case, listed in the 2005 report, involved a melee at a Kona beach park in July 2004. A group of four white men and an East Indian male was approached and assaulted by a group of nine offenders, including six adult males, an adult female and two juveniles. The second group included five part-Hawaiians, a Samoan and three unspecified Asian/Pacific islanders.
The single case reported in 2004 involved Steve Van Ribbink, executive vice president of the Hawaii Medical Service Association, who was beaten up after he tried to save a dog that was being abused by its owner at Waimanalo Beach Park in March 2003. A Circuit Court jury convicted Manuel Kupahu Jr. of cruelty to animals and first-degree assault.
Earlier cases include:
» 2003: A black male, 45, was charged with harassment for verbally abusing and threatening a white customer in a grocery store.
» 2002: A male university student harassed another male student for "appearing homosexual" and then head-butted another male student who intervened.
» 2002: A mentally ill woman threatened a doctor and smashed objects in his office while expressing prejudice against whites and Japanese.
CASES CENTER IN HONOLULU
All six of Hawaii's hate crimes last year occurred in Honolulu, according to the annual summary released yesterday by the state attorney general:
1. A 45-year-old white male approached the victim, a stranger, on a public sidewalk and shouted anti-white, anti-black, anti-Jewish and anti-homosexual epithets before repeatedly punching him, causing minor facial injuries. He pleaded guilty to one count of third-degree assault and was sentenced to a short jail term followed by one year of probation.
2. A 26-year-old white male directed anti-black epithets against a man shopping in a convenience store and then attempted to punch him. The victim blocked the punches but hurt his arm in the process. The offender pleaded guilty to third-degree assault and received a deferred acceptance of guilt.
3. In a high-profile "neighborhood bully" case, David Domingues (unnamed in the report), a 39-year-old male of Filipino descent, threatened and otherwise terrorized many of his neighbors over a period of several years. He was ultimately convicted of two counts of first-degree terroristic threatening and sentenced to five years in prison. His threats included anti-white, anti-Japanese and anti-homosexual epithets.
4. A group of young adult males, including the offender, a 21-year-old Hawaiian, shouted anti-white epithets at a group of males walking in Waikiki. The offender then attempted to kick and punch one of the victims, who blocked the attacks but later complained of pain in his left arm. The offender was charged with harassment and the case was dismissed.
5. Two servicemen stationed in Hawaii approached a group of three adult males leaving a bar downtown and directed anti-Muslim and anti-Arab epithets at one member of the group, who, incidentally, was neither Arab nor Muslim. The offenders then assaulted the three, who sustained facial cuts, "cracked teeth" and bruises. The first offender, a 20-year-old white male, was charged with two counts of third-degree assault. He received a deferred acceptance of no contest and was ordered to pay restitution and submit to alcohol-abuse and anger-management assessments. Charges against the second military man were still pending at year's end.
6. A white male, 49, was trying to turn his pickup truck into a driveway in a business section of Honolulu when he got into an argument with two males riding double on a mo-ped. The truck driver directed anti-homosexual epithets against the mo-ped riders and smacked one of them on the back of the helmet. He was charged with third-degree assault, but pleaded guilty to a reduced charge of harassment and was sentenced to six months' probation.