---
FAST FACTS HAWAII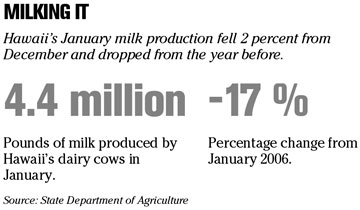 ---
[ HAWAII INC. ]
New Hires / Promotions
» Waikoloa Beach & Golf Resort has hired
Scott Head
as director of club operations. He will oversee management, maintenance, marketing and sales for the resort's Kings' and Beach golf courses, while developing new strategies and club programs. He returns to Hawaii after serving seven years as director of golf operations for Treetops Resort in Gaylord, Mich.
» The USS Missouri Memorial Association has promoted Elizabeth Remick to volunteer programs manager from tour guide. She will be responsible for guiding both military and civilian volunteers to departments and projects that match their abilities, skills and interests.
» The U.S. Small Business Administration has hired Paul S. Hsu as associate administrator for its Office of Government Contracting and Business Development. He will direct the implementation of policies within the office, including the 8(a) business development program and the HUBZone empowerment contracting program. He has founded businesses in Florida producing avionics, medical electronics, and electronic obsolescence management services and software tools.
» Bright Light Marketing Group has hired Noreen Kam as senior account executive. She will be responsible for managing client accounts. She previously served the State of Hawaii Department of Transportation as executive assistant to Director of Transportation Rodney Haraga.
» The Honolulu City & County Federal Credit Union has hired Dane Shimabuku as dealer finance manager. He will develop and administer the credit union's indirect lending program in support of their overall growth strategy. He previously served as dealer finance manager for HawaiiUSA Federal Credit Union and has more than 10 years of indirect lending experience with major financial institutions.
» Hunt Development Group has hired Thomas Lee as development manager. He will assist in developing the Palamanui master-planned community on the Big Island, and will lead the project's affordable housing development and LEED-certification process. He previously served as project manager for Evergreen Homes in Portland, Ore.
» The U.S. General Services Administration has hired Edward Blakely as associate administrator for its Office of Citizen Services and Communications. He will work on citizen services and communications initiatives. He previously served as director of the Department of Strategic Communication for Maryland Gov. Robert L. Ehrlich Jr. and has experience in both the private and public sectors.
» Pacific Allied Products Ltd. has hired Roger Morey as vice president of sales and marketing. He will be responsible for the company's expanded polystyrene and polyethylene terephthalate divisions. He previously served as senior vice president of sales and marketing for Hawaiian Natural Water Co. for five years and has more than 28 years of sales and marketing experience in Hawaii.
---
Blockbuster CEO to leave
SAN ANTONIO » The chairman and chief executive of
Blockbuster Inc.
will leave by the end of the year, ending a high-profile salary squabble with the movie-rental company's board, it announced yesterday.
John Antioco, who has led the company since 1997, has repeatedly clashed in the past two years with billionaire investor Carl Icahn, who is on the board and holds about 10 percent of Blockbuster's stock.
At the end of last year, the company reported strong growth in the number of Total Access subscribers, its new program that merges online rental service with its retail stores in an effort to fight off competition from Netflix Inc. But launch costs were higher than expected, and cost-cutting and declining earnings have pounded the company's stock price in the past few years.
Under the revised employment contract announced yesterday, Antioco will receive a bonus of $3.1 million for 2006. The board had previously offered him $2.3 million, but he argued he was entitled to $7.7 million under his previous agreement.
Media baron's trial begins
CHICAGO » Former media baron Conrad Black's racketeering trial got under way yesterday with a federal prosecutor calling him a corporate swindler who stole some $60 million and his attorney ripping into the government's star witness as a liar.
But defense attorney Edward M. Genson said the money was made legally and scoffed at the notion that Black and his three co-defendants had defrauded shareholders in the Hollinger International newspaper empire.
Genson appealed to jurors not to blame Black for getting millions of dollars in payments from buyers when he sold off hundreds of community newspapers across the United States and Canada.
Black, 62, is charged along with Jack Boultbee, 63, of Vancouver, Hollinger's former chief financial officer; Peter Y. Atkinson, 59, of Toronto, the company's former general counsel; and Mark Kipnis, 60, an attorney who served as corporate secretary in the Chicago headquarters.
Oracle outruns projections
SAN FRANCISCO »
Oracle Corp.
's fiscal third quarter profit climbed 35 percent, lifted by strong software sales that exceeded management's projections.
The Redwood Shores-based business software maker said yesterday that it earned $1.03 billion, or 20 cents per share, for the three months ended in February. That compared with net income of $765 million, or 14 cents per share, at the same time last year.
If not for certain expenses unrelated to its ongoing operations, Oracle said it would have earned 25 cents per share. That was 2 cents above the average estimate among analysts polled by Thomson Financial.
Revenue for the period totaled $4.41 billion, a 27 percent increase from $3.47 billion last year.
Adobe profit beats Street
SAN FRANCISCO »
Adobe Systems Inc.
reported flat first-quarter sales but easily exceeded Wall Street expectations with a 37 percent surge in profit, prompting bullish executives to raise guidance Tuesday as the software company prepares its biggest-ever product launch.
Net income for the three months ended March 2 was $143.9 million, or 24 cents a share, up from $105.1 million, or 17 cents a share, in the same quarter of last year.
Quarterly sales were $649.4 million, down less than 1 percent from $655.5 million in the first quarter of 2006.
Excluding costs for expenses, such as restructuring charges related to the December 2005 acquisition of Macromedia Inc., profit was $182.3 million, or 30 cents per share.
Hynix, Toshiba end legal feud
SEOUL »
Hynix Semiconductor Inc.
and
Toshiba Corp.
declared an end to their legal feud yesterday, signing agreements to share semiconductor patents and products.
The two companies have been embroiled in litigation over NAND flash memory chips that are often found in digital cameras, music players, handheld computers and memory cards.
Toshiba, which dominates international patents for NAND, first sued Hynix in November 2004 in both the United States and Japan, claiming infringement of its intellectual property. Hynix denied the allegations and countersued, claiming Toshiba was wrongfully asserting the patent.
---
BUSINESS PULSE