---
FAST FACTS HAWAII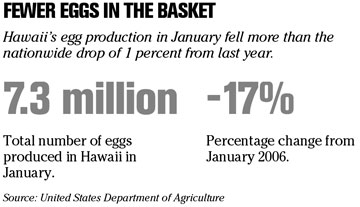 ---
Mills Group buys Guam property
The
Mills Group
has acquired its second retail property on Guam.
Mills Group said yesterday it bought Guam Premier Outlets and Guam Shopping Center from Servco Pacific Inc. last week for an undisclosed price.
The complex is one of three major shopping centers on Guam. The entertainment and retail center, which measures 237,000 square feet on 20 acres, is 100 percent occupied.
Russell Robinson, former president of Guam Premier Outlets, has been named a partner of the Mills Group. He will oversee the Premier Outlets, along with Tumon Sands Plaza, a luxury shopping center that Mills acquired two years ago.
The Mills Group is a diversified real estate development and investment company with a portfolio that also includes the Shops at Wailea and the Waikiki Galleria.
Airport hotel rebranded as Ohana
Honolulu Airport Hotel, which has recently undergone a $6 million renovation, will be rebranded as part of Outrigger's Ohana hotel group.
The property, which has been managed by Outrigger Enterprises Group since 2004, will now be known as the Ohana Honolulu Airport Hotel, offering guests the same amenities as other Ohana hotels in Hawaii.
The hotel, which caters to business travelers, government and military personnel, transiting airline passengers, airline and cruise ship crews and Hawaii residents, will now offer free local and long-distance calls to the U.S. Mainland and Canada. Other complimentary amenities include Internet access, newspapers, in-room coffee service and transportation to the airport.
Shidler Group sells Houston tower
The
Shidler Group
has sold an office tower in Houston for $114.5 million to Griffin Properties of Houston.
The 25-story building at 1301 Fannin Street in Houston's central business district has 786,400 square feet of office space and five levels of parking.
The Shidler Group, based in Honolulu, bought the building in April 1998 from the Octagon Group for $60 million and has since invested more than $5.6 million on renovations.
The building is 87 percent occupied with major tenants including Exxon Mobil, AIM Management Group and JP Morgan Chase Bank.
The Shidler Group owns and operates more than 8 million square feet of commercial real estate in Texas, Arizona, California and Hawaii. The company has been repositioning some of its assets since late 2006 and is looking for other investment properties in Houston.
Maui-San Diego flights resumed
Hawaiian Airlines
is resuming its daily nonstop Maui-San Diego service tomorrow following a 66-day delay resulting from delays in the delivery of aircraft that the company purchased last year.
Flight 37 will leave San Diego daily at 8:30 a.m. and arrive in Kahului at 11:15 a.m., with return Flight 38 leaving Maui at 12:45 p.m. and arriving in San Diego at 8:45 p.m.
The Boeing 767 aircraft that Hawaiian will use on the flight seats 18 passengers in first class and 246 in coach.
---
Dunn case dismissed in HP spy scandal
SAN JOSE, Calif. » A judge dropped the charges yesterday against former
Hewlett-Packard Co.
board Chairwoman Patricia Dunn, who was accused of orchestrating the boardroom spying scheme that erupted into a full-blown scandal at Silicon Valley's biggest company.
Three other defendants in the case will also avoid jail time after their lawyers entered no contest pleas to misdemeanor charges of fraudulent wire communications in Santa Clara Superior Court.
Judge Ray E. Cunningham did not immediately accept the pleas by former HP ethics chief Kevin Hunsaker, and private investigators Ronald DeLia and Matthew DePante, and said charges against them will also be dropped after they complete community service and make restitution.
While the deal with state prosecutors allows all four defendants to escape jail time, federal prosecutors have said their investigation of the HP leaks probe is ongoing.
Home Depot CEO defends predecessor
ATLANTA » The chief executive of Home Depot Inc., Frank Blake, defended predecessor Bob Nardelli yesterday against criticism he received over the company's lagging stock price and even referred to him as a mentor, but was quick to point out the two have differences.
"Bob Nardelli was a hugely important mentor to me," Blake said. Nardelli resigned in January after six years at the helm of the world's largest home improvement store chain.
As for the Atlanta-based company's stock price, which has continued to decline since Nardelli left, Blake said, "Bob got a lot of unfair criticism on this."
Blake and Home Depot had sought to distance themselves from Nardelli since Blake took over. Blake has tried to have a closer relationship with employees, and the company has said it is considering selling its Home Depot Supply unit, which Nardelli saw as a growth vehicle.
"We're different people," Blake said. "But that doesn't mean I don't have a lot of respect for him."
Chery and Chrysler to debut joint model
SHANGHAI »
Chrysler Group
and Chinese automaker
Chery Automobile
plan to present their first joint model, the subcompact Chery A1 at the Shanghai Auto Show next month, Chery said yesterday.
The A1, an upgraded version of Chery's popular QQ, will be among at least six small vehicles that Chery and Chrysler reportedly plan to produce together.
Chery spokesman Wang Wei said the A1 was intended for sale only in the Chinese market.
The A1 is expected to sell for 40,000 yuan to 65,000 yuan (US$5,200-US$8,400), the official Xinhua News Agency reported.
The Shanghai Auto Show is scheduled for April 21-28.
---
BUSINESS PULSE