| | |
| --- | --- |
| | Island Mele |
---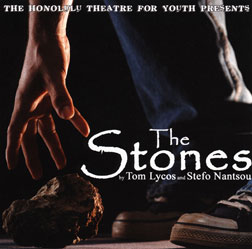 The Stones
Various artists
(Hawaiian Express - HE 105)
Jason Miller and 16 groups from Hawaii's underground punk rock scene teamed up with Eric Johnson and Hawaii Theatre for Youth to assemble this soundtrack album for HTY's current production of "The Stones."
The songs help set the mood and establish the cultural milieu of HTY's thought-provoking tale of two middle school students and a "prank" that results in the death of a motorist.
At least two -- "Second Chance," by Surfer Trot, and "Trust," by Backwash -- relate to the story, although the lyrics are not likely to be noticed by anyone attending the show.
A uniform, high-energy, buzz-saw rock vibe prevails throughout most of the album. Diversity is found in the horn section that sweetens "Bay City Blues," and also in the female voice that pops up on "Not 2 Punk 2 Care," and the Pettyfords add a bright jolt of satirical humor with "I'd Rather Play Nintendo."
Miller is famous locally for his commitment to promoting punk shows even when he's working with less than a shoestring budget. With proceeds benefiting HTY, this CD deserves support ("The Stones" is sold at HTY shows; visit www.htyweb.org).
---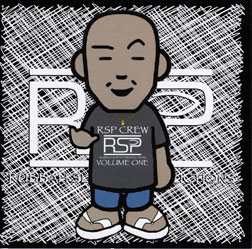 Voume One
RSP Crew
(Rubbah Slippah Productions - RSP 002)
Composer-producer-recording artist Ryan Hiraoka is the foundation of this talent sampler that showcases Jawaiian artists from the Big Island. Hiraoka wrote nine of the 13 songs, sings two of them and is a guest rapper on others. His arrangements represent the electronic pop side of the genre with the basic "skank" beat defined by electric keyboards rather than ukulele.
Hiraoka opens on a positive religious note with "Live Everyday," a cheery song that praises God and encourages everyone to "live every day like it's the last day." The artists that follow him include Damon Williams, Maelan Abran, Preston De Luz and Hiraoka's brother Shane. Local music trivia experts will recognize Williams as a promising pop artist of the late 1990s, but the album would be more effective in introducing the others if brief bios were included in the credits.
Abran demonstrates her local pop potential with "Your Love," and Shane Hiraoka rides familiar Jawaiian rhythms as he celebrates the sex appeal of "Big Island Girls."
---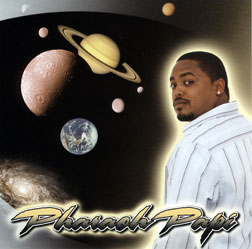 Pharoh Papi
Pharoh Papi
(Off The Rock - OTR 003)
A recent national wire service music story reported that sales of hip-hop and rap albums dropped 21 percent in 2006. Although part of that drop may be blamed on fans of the genre mastering the skills required to download and "burn" music illegally, the content of this album suggests another reason for the drop: a lack of new ideas.
Pharaoh Papi does quite well replicating the smooth style of LL Cool J popularized in the early 1990s, but that was 15 years ago. There's nothing new going on here.
That may sound like unfair criticism, considering the praise that Hawaiian artists earn for perpetuating traditional genres, but -- reality check, please -- some of those genres need nurturing. There is no shortage nationally of hip-hop and rap acts, and always plenty of room for progressive new ideas. The massive success of Nelly, for one, proves the point.
Give Pharaoh credit for a polished professional presence, and for having the requisite knack for coining memorable phrases such as "Going out with a bang like Kurt Cobain." He covers all the standard topics -- women, sex, partying, drug use and the pursuit of cheddar (money) -- in fine style. He also speaks movingly of missing relatives and "homies" who are either dead or absent.
The album would make a better impression, however, if the unidentified producers had included composers' credits and the other basic information.
(808) 873-9500
John Berger
, who has covered the local entertainment scene since 1972, writes reviews of recordings produced by Hawaii artists. See the Star-Bulletin's Today section on Fridays for the latest reviews. Reach John Berger at
jberger@starbulletin.com
.