---
FAST FACTS HAWAII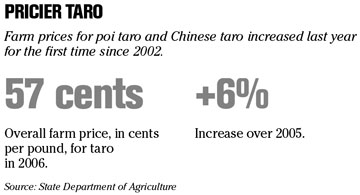 ---
[ HAWAII INC. ]
PROMOTIONS / NEW HIRES
» Case Properties International has hired
Jody Bannister Matsumura
as a Realtor-associate. She previously served as corporate sales manager with Title Guaranty.
» Young Brothers has hired Nami Ohtomo as manager of strategic planning and government affairs. Her responsibilities include monitoring the development of the company's harbor facilities while working with government agencies. She also will analyze competitive, economic and regulatory changes that may affect the company's strategic and harbor-development plans. She previously was a senior environmental planner at Parsons Brickerhoff Quade & Douglas.
» Rider Hunt Levett & Bailey has named Michael Lyum as project manager. He has 15 years of construction related experience, managing multi-million dollar projects in Hawaii, and has specialized expertise in project and construction management.
» Marriott International Inc. has named Rodney Ito general manager of its Waikoloa Beach Marriott Resort & Spa. He replaces Nihad Kittan, who has been appointed area vice president of Marriott International, Middle East and Africa. Ito previously was director of operations at the Waikiki Beach Marriott Resort & Spa and has more than 22 years experience in the hospitality industry.
» Castle & Cooke has promoted Cindy McKay to senior sales administrator from sales administrator. She previously was administrative assistant for Prince Resorts Hawaii in Asia Pacific sales.
BOARD ELECTIONS
» The Honolulu chapter of the American Institute of Architects has announced its board of directors for 2007-2008:
Peter Vincent
, president;
Sidney C.L. Char
, vice-president and president elect;
William Brizee
, secretary; and
Jeffrey Nishi
, treasurer. New directors are
David Akinaka
,
Joy Davidson
,
Troy Miyasato
and
Karen Sakamoto
; plus
Terrance Cisco
for the Hawaii island section, and
Michael Harvey,
as associate director. AIA Honolulu directors continuing their terms are
John Black
,
Geoffrey Lewis
,
Mark Nakao
, and
Philip White
.
AWARDS / CERTIFICATIONS
» Morgan Stanley has named
Daniel Dung
of the United Cerebral Palsy Association of Hawaii as one of its top 10 volunteers in the nation. Dung has been active with the UCPA for more than 20 years. He donated his $5,000 award to the association.
» The Hawaii chapter of the Employee Stock Ownership Plan Organization has named Maui Divers Jewelry its ESOP Company of The Year. The ESOP Association is the national trade association for companies with employee stock ownership plans.
» Bishop Museum was awarded the Communications Arts Magazine Design Annual Award of Excellence for 2006. The museum's Hot Spot Conservation Lab is one of many interactive exhibits in the new Richard T. Mamiya Science Adventure Center.
» A team from Keaau High School won the state title for the third annual LifeSmarts consumer education competition at the State Capitol Auditorium. The competition tests students on their knowledge of personal finance, health and safety, environment, technology, and consumer rights and responsibilities. The competition is sponsored by the state Department of Commerce and Consumer Affairs together with the Better Business Bureau of Hawaii.
---
AMR to consider Boeing 737s
FORT WORTH, Texas » American Airlines parent
AMR Corp.
will consider
Boeing Co.
737-800s to replace its fleet of 300 MD- 80 jets and expects an announcement "in the near future," Chief Financial Officer Tom Horton said.
American, the world's largest carrier, would be able to get planes such as the 737-800 in 15 to 18 months, Horton told analysts today at a conference hosted by the airline at its Fort Worth, Texas headquarters.
An MD-80 replacement is vital because the jets burn at least 20 percent more jet fuel than new 737s, Horton said. The airline also can't wait until next decade for a new generation of narrow- body planes before starting to retire the aging MD-80s, its most- numerous aircraft type, he said.
"The MD-80s are reliable, but it's time for us to think about replacing them," Horton told analysts. "The 737-800 is a great airplane."
Patent case costs Vonage $58M
ALEXANDRIA, Va. » Internet phone company
Vonage
infringed on three patents held by
Verizon Communications
and must pay $58 million plus possible future royalties to its competitor, a jury said yesterday.
The judgment by the eight-person jury is far less than the $197 million Verizon had requested, and was even slightly less than what Vonage had suggested would be fair if it were found liable.
Still undetermined is whether Holmden, N.J.-based Vonage will be barred from using Verizon's technology or how the verdict might affect the Internet phone company's 2.2 million subscribers.
Following the decision, attorneys for New York-based Verizon requested a permanent injunction barring Vonage from further use of the patented technology. A hearing on the request was scheduled for March 23 in U.S. District Court in Alexandria.
Mortgage rates lowest this year
WASHINGTON » Rates on 30-year mortgages fell to the lowest level since mid-December as investors scrambled to the safety of bonds following last week's stock market turmoil.
Mortgage giant Freddie Mac reported yesterday that 30-year, fixed-rate mortgages averaged 6.14 percent this week, down from 6.18 percent last week.
The decline pushed 30-year rates down to the lowest point since they averaged 6.13 percent the week of Dec. 21. Other rates dropped as well.
Rates on 15-year, fixed-rate mortgages, a popular choice for refinancing, fell to 5.86 percent, down from 5.92 percent last week. Five-year adjustable rate mortgages edged down to 5.90 percent, compared to 5.93 percent last week. One-year ARMs dipped to 5.47 percent, down from 5.49 percent last week.
Return policy costs Costco
SEATTLE » Warehouse retailer
Costco Wholesale Corp.
said yesterday its fiscal second-quarter profit dropped 16 percent, hurt in part by costs associated with revamping its consumer electronics return policy.
Net income for the quarter ended Feb. 18 fell to $249.5 million, or 54 cents per share, from $296.2 million, or 62 cents per share a year ago. Revenue increased 7.5 percent to $15.11 billion from $14.06 billion a year earlier, with merchandise sales and membership fees both gaining.
Last week, Costco announced a new return policy for consumer electronics devices including televisions, computers, cameras, camcorders, digital music players and cell phones. In the past, the company gave customers unlimited time to return those items, but the new policy shortens that window to 90 days.
---
BUSINESS PULSE