| | |
| --- | --- |
| | Newswatch |
---
Voyaging canoes head to Chuuk
KOLONIA, Pohnpei » The voyaging canoes Hokule'a and Alingano Maisu left Pohnpei for the next leg of their journey through Micronesia.
The two vessels set sail for Chuuk this morning in Pohnpei (yesterday, Hawaii time). The 380-mile leg is expected to take three or four days.
The crews plan to spend a short time on Chuuk before heading to the island of Satawal, where they will deliver the Alingano Maisu to master navigator Mau Piailug as a gift in recognition of his role in the resurgence of traditional way-finding navigation.
The canoes are accompanied by escort boat Kama Hele.
Nainoa Thompson is the Hokule'a captain and navigator for this leg of the journey, while the Alingano Maisu is navigated by Chadd Paishon and captained by Shorty Bertelmann.
Aiona co-leads anti-alcohol group
Lt. Gov. James "Duke" Aiona has been named co-chairman of the Leadership to Keep Children Alcohol Free, a national coalition dedicated to preventing underage drinking.
Since 2003, Aiona has been Hawaii's representative for the coalition, comprising governors and their spouses, federal agencies and public and private organizations.
Aiona and fellow incoming co-chairperson, North Dakota first lady Mickey Hoeven, join current co-chairwomen, North Carolina first lady Mary Easley and Wyoming first lady Nancy Freudenthal.
Leadership to Keep Children Alcohol Free was established to make the prevention of childhood drinking a national health priority. The coalition targets prevention of drinking among children ages 9 to 15.
Assets names new K-8 principal
A longtime Hawaii educator has been hired to lead Assets School's elementary program.
Jyo Bridgewater Borg, now an administrator at Holy Nativity School in Aina Haina, will become principal of kindergarten to eighth grade at the Honolulu private school for gifted, dyslexic and gifted-dyslexic students on June 18, Assets head of school Lou Salza announced.
"Jyo brings an impressive array of credentials and experience," Salza wrote in a letter to parents, describing her as "a compassionate educator who brings enthusiasm and expertise to her work with teachers, students and parents."
Bridgewater Borg has a bachelor's degree from Yale University and a law degree from New York University. She has taught in Assets' summer program and was trained in the Orton-Gillingham method of reading instruction there.
In seven years at Holy Nativity, Bridgewater Borg has been a teacher, curriculum specialist, chaplain and dean.
She replaces Randy Drabman, who is returning to California after two years at Assets. The K-12 school near Honolulu Airport has about 385 students, of whom about 260 are in the K-8 program.
ISLE CONNECTIONS TO JAPAN: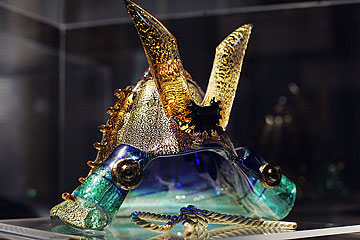 ---
SHINING STARS
---
2 picked for Senate study program
Francis Choe
of Saint Louis School and
Carolyn Pearce
of Mid-Pacific Institute were selected as delegates to the United States Senate Youth Program, which is marking its 45th anniversary. Delegates from each state will spend a week studying government.
---
The Kakaako Improvement Association's 2007 board of directors includes officers Jay Kadowaki of J. Kadowaki Inc., president; Robert Oda, Kamehameha Schools, vice president; and Susan Utsugi, Central Pacific Bank, secretary/treasurer. Board members are Marlene DeCosta of CB Richard Ellis Hawaii Inc.; Donna Farrell, Ward Centers/General Growth Properties; James Frierson, Island Pool & Spa Supply; Beverly Harbin, Small Business Advocacy Center; Kendall Hee, Engineers Surveyors Hawaii Inc.; Paul Kimura, City Fender; Greg Meier, Jamba Juice/P.F. Chang's; Dexter Okada of U. Okada & Co., Ltd.; Alison Wong, Bank of Hawaii; and Russell Wong, Jackson Volvo. Sherry Goya is executive director.
---
The Hawaii Hotel & Lodging Association gave $5,000 to Goodwill Industries of Hawaii to purchase production equipment for the processing of donations. The donations provide merchandise for Goodwill's eight retail locations, which generate revenue for job placement and career development programs.
---
"Shining Stars" runs Monday through Thursday.
| | |
| --- | --- |
| | Police, Fire, Courts |
---
NEIGHBOR ISLANDS
Nephew of 'Dog' seriously injured
A nephew of Hawaii bounty hunter Duane "Dog" Chapman remains in serious condition following an automobile accident in which he said he was run off a rural Big Island road by a dark car, a family spokeswoman said yesterday.
Justin DeRago Bihag, 24, of Pahoa was arrested on suspicion of driving under the influence of an intoxicant, inattention to driving, and driving without a license or insurance before being released without charges for medical treatment, police said.
The incident happened at about 2:20 a.m. Sunday on the Pahoa-Kapoho Road near Lava Trees State Park, said Chapman family spokeswoman Mona Wood. Bihag was driving home alone from a friend's house, she said. He was unconscious when taken to Hilo Medical Center and later transferred to the Queen's Medical Center in critical condition, she said.
Bihag has no prior criminal record, Wood said. He has appeared on his uncle's television show, "Dog the Bounty Hunter," and was considered a "bounty hunter in training" at one time, she said.
His aunt, Chapman's wife, Beth, called his injuries "life-threatening."
School fire traced to electrical short
LIHUE » The fire that destroyed a portable classroom at Wilcox Elementary School was caused by either a faulty electrical outlet or the TV/VCR that was plugged into it, officials said yesterday.
State officials who examined the rubble also said no hazardous material was found in the debris from Sunday's fire.
Damage to the classroom, which housed a special education class, was about $170,000, Department of Education officials said.
Parole violator flees from police
KAPAA, Kauai » A Kapaa man remains at large after eluding Kauai police by dumping his car near a busy intersection and fleeing on foot.
Chris Dichoso Santos, 31, of Kapaa, wanted for a parole violation, resisting an order to stop a motor vehicle and criminal property damage, was spotted in a vehicle near the intersection of Kahuna and Kawaihau roads at about 11:30 a.m. yesterday, police said.
Police gave chase, but Santos ditched the car and fled into the brush near Mahelona Hospital.
Police were joined by federal marshals and state officers, as well as assistance from a rescue helicopter, but to no avail.
"We're hoping that Santos will turn himself in," said Kauai Police Department Assistant Chief Roy Asher, adding that Santos is known for possessing firearms and is considered dangerous.
Anyone with information about Santos is urged to call Kauai Police dispatch at 241-1711 or Crime Stoppers at 241-1887.
EAST OAHU
Man, 28, allegedly headbutts officer
Police arrested a 28-year-old man for allegedly headbutting a police officer Monday night.
Police said patrol officers responded to a call about a man behaving irrationally on Maniniholo Street in Hawaii Kai at about 6:39 p.m. When the first officer arrived, the suspect allegedly rushed, punched and headbutted him.
The suspect was wrestled to the ground and taken to the Queen's Medical Center for psychiatric evaluation, police said. The suspect was released from the hospital at 12:30 yesterday morning, and police arrested him on suspicion of resisting arrest and assault on a law enforcement officer.
LEEWARD OAHU
Roommate threats result in an arrest
Police arrested a 42-year-old Ewa Beach man who allegedly pulled a knife on his roommate.
Police said that at 6:30 p.m. Monday, a 44-year-old man and the suspect were arguing. The suspect allegedly brandished a knife and threatened his roommate.
The suspect was arrested for investigation of first-degree terroristic threatening.
Man surrenders after sex assault
Police arrested a 54-year-old man who allegedly sexually assaulted a 4-year-old boy.
The victim said he was sexually assaulted by the man, who is an acquaintance, at about 4:15 p.m. on Feb. 21 in Nuuanu. The suspect turned himself in Monday and was arrested for investigation of third-degree sexual assault.